Emily Levy
From Albuquerque, NM

Highschool: Sandia Preparatory School

Class of 2017
Future Alma Mater:
Kalamazoo College
http://kzoo.edu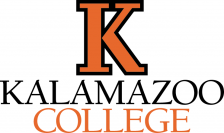 Independent Student of the Day
Emily Levy is a sophomore at Kalamazoo College. She grew up in Albuquerque, New Mexico, but her family recently moved to Jonesboro, Arkansas.
People often ask Emily how she found herself at Kalamazoo College all the way in Michigan. "My Dad attended K College and before I visited campus, I was 100% positive that I wanted to have my own experience at a different college or university. But after touring the college and sitting in on a class, I knew everything my Dad told me was right. I fell in love with the school and what it has to offer."
As soon as Emily got to campus, she started making new connections. She became involved in the Jewish Student Organization (of which she is now a board member), participated in trips through the Kalamazoo Outing Club, and joined K-Crew as an admissions office tour guide. Emily knows one of the best things about Kalamazoo College is that there is an abundance of activities to participate in. She also teaches Sunday and Hebrew School at a local synagogue to sixth through eighth graders.
Emily plans to declare an anthropology and sociology major, music minor, and Jewish studies concentration. She also is applying to study abroad for six months next year in Scotland. Emily is excited to see where her journey takes her over her remaining years at Kalamazoo College. One thing is for sure – it will be action packed!
My motivation
My biggest motivators are my friends, family, and professors. I grow not only intellectually, but also on a more personal level. My professors have taught me to think more critically and on my feet and my friends and family provide constant love and support in order for me to achieve my goals.
My latest accomplishments
My latest accomplishment is deciding to go on to law school and to pursue an advanced degree in social work after completing my undergraduate degree in order to represent children who are abused and in large group homes. I eventually want to provide a voice for the voiceless in our community and fight for their rights.
Next big goal
My next big goal is to gain experience within the law field before I take the LSAT and apply to law school.
Why is choosing your own path important?
Choosing my own path is important because I am passionate about my life goals and choices.
Favorite place on campus
The reading room in the library
Share this profile
View Previous Honorees
Nominate an Alum or Student