Something went wrong: cURL error 60: SSL certificate problem: certificate has expired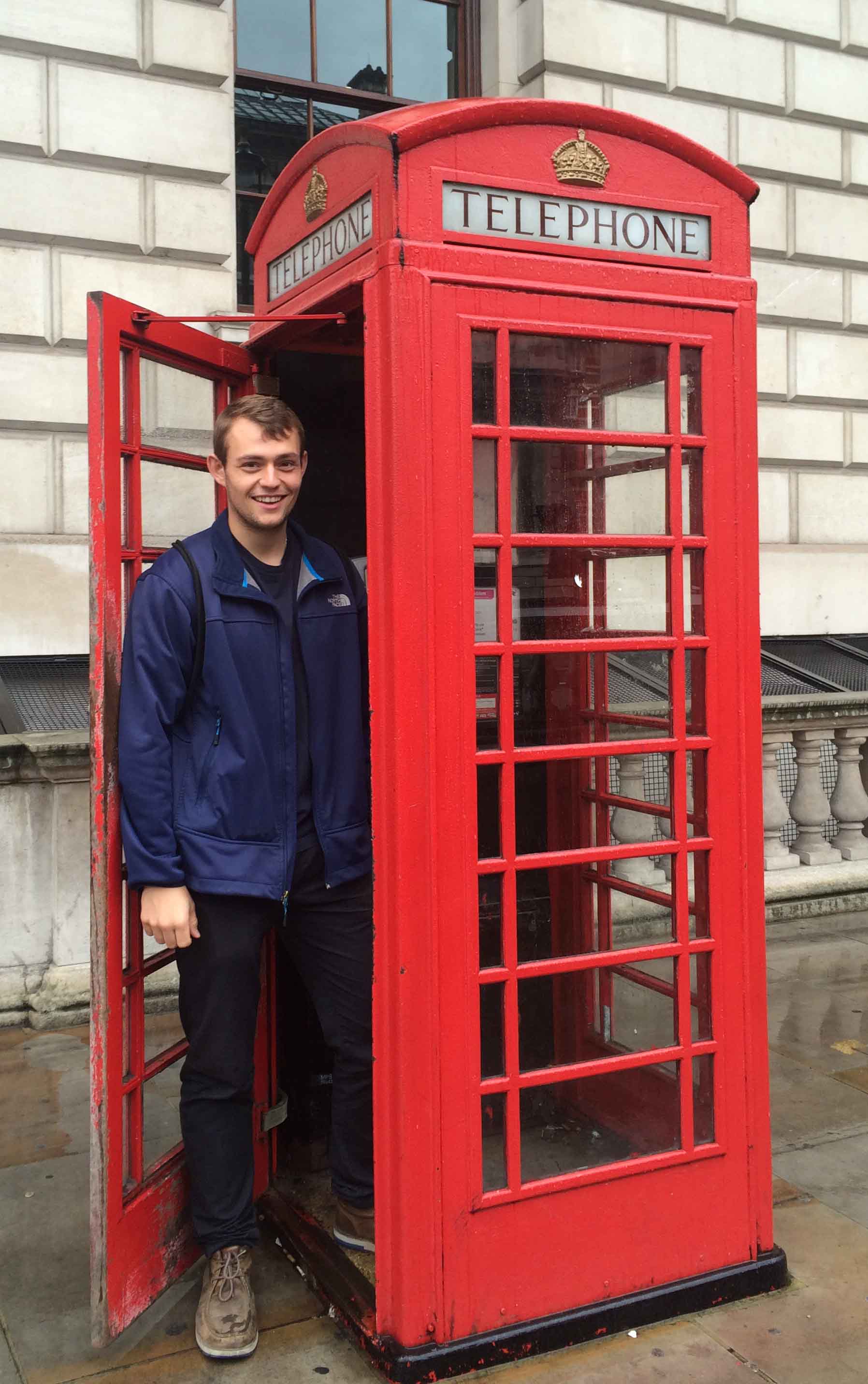 Eric De Witt
Class of 2017
Independent Student of the Day
Eric DeWitt is a junior at Kalamazoo College, pursuing a major in economics and minor in computer science. Eric is confident his choice to attend Kalamazoo College was the right one. "Not only is Kalamazoo a great school academically but people genuinely care about each other. It is not uncommon to strike up a great conversation with a complete stranger, whether they are a student, faculty member, or even a prospective student," he says.
As a student, Eric has gotten involved on campus as a member of the K-Crew, a team of students who advise prospective students on the Kalamazoo College experience. He is also a member of the Athletic Leadership Council, a Dean's List scholar and scholar athlete on the Michigan Intercollegiate Athletic Association Honor Roll and for the Intercollegiate Tennis Association.
One of Eric's great passions is competing on the tennis court, a passion which he has continued to pursue while a student at K College. Eric serves as co-captain of the Kalamazoo College Men's Tennis Team.
Eric recently returned from an intensive semester of studying abroad in Strasbourg, France, where he focused on French language, history and culture. Now back on campus, Eric has turned his attention to preparing for his Senior Individualized Project, a capstone project completed by all K College students.
Eric has recently taken up running as a way to relieve stress. He ran his first half-marathon in the wine vineyards of Alsace, France this past September. In addition to tennis, he is an avid spike baller.
Share this profile
View Previous Honorees
Nominate an Alum or Student