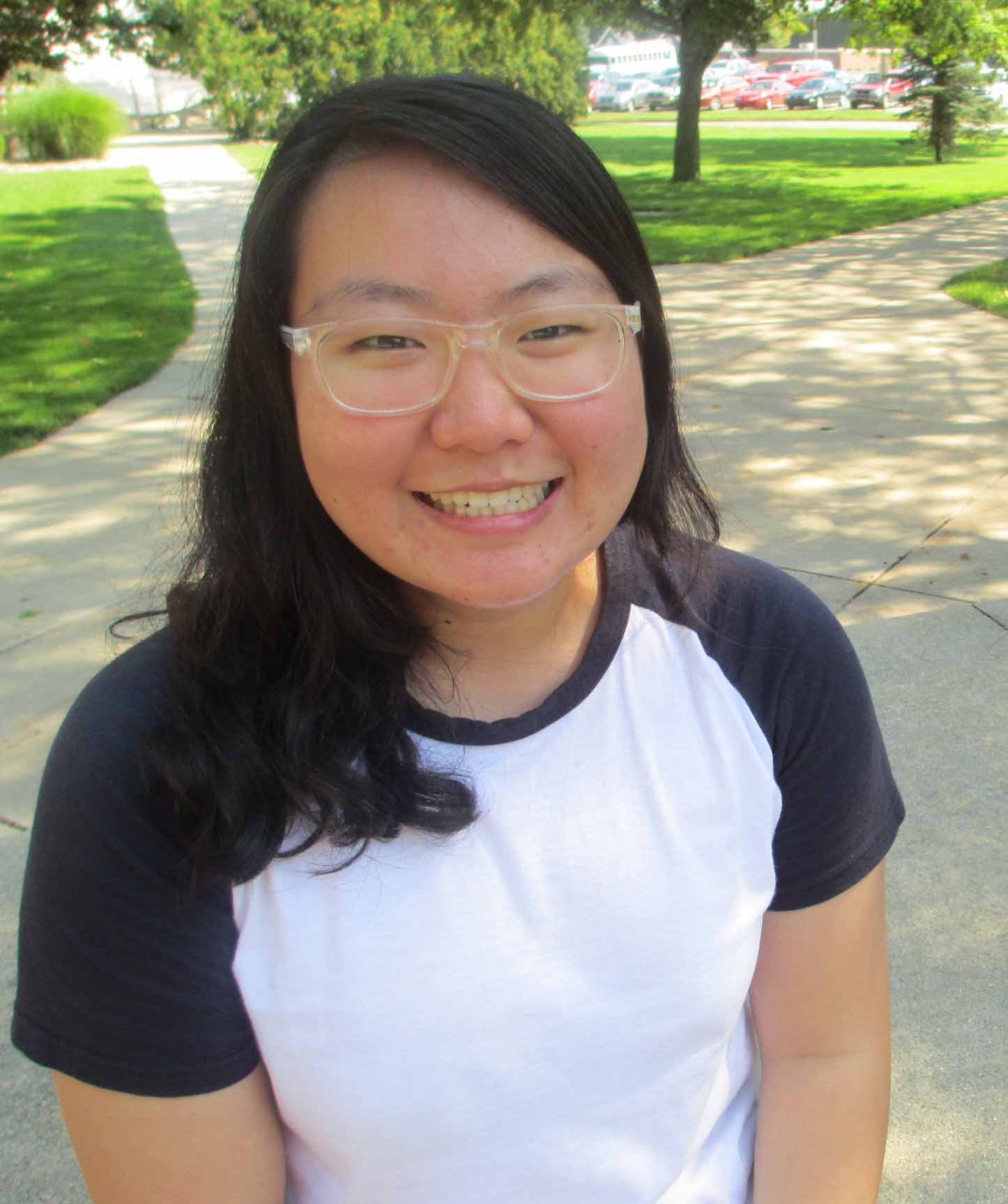 Eun Chong (Grace) Lee
From Chiang Mai, Thailand

Highschool: Chiang Mai International School

Class of 2015
Future Alma Mater:
Spring Arbor University
http://arbor.edu

Independent Student of the Day
Grace Lee is a senior at Spring Arbor University, majoring in secondary English education with a minor in psychology for secondary education. Originally a missionary kid from Chiang Mai, Thailand, she moved to the United States to attend college. Grace loves helping people and enjoys the sense of community that Spring Arbor provides.
Grace has been a Resident Assistant for three years and is president of Mu Kappa, which is a student-led organization for missionary kids. She also works as a Presidential Ambassador. Though she may be studying to be a teacher, Grace has a passion for learning. After graduation, she hopes to attend graduate school.
Her philosophy is to live life in the moment with gratitude: to truly enjoy not just the big things, but the little things, to enjoy not just the conveniences, but also the challenges that come along in life.
My motivation
My parents, friends, and professors motivate me to live life and embrace, enjoy, and learn from everything that comes into my life. I think what motivates me the most though, is my desire to do my best for God. I want everything in my life to honor and glorify Him. With every responsibility I am given, I aim to do my best because I want to offer the best to God, even if my best may not be successful.
My latest accomplishments
I had the opportunity to oversee and direct an English camp for elementary and middle school students in Korea over the summer. I helped make different lesson plans for kids to learn how to speak English, and planned activities and games to make learning English fun.
Next big goal
My next big goal in college is to finish my Honors Thesis. My big goals after college would be to serve as a teacher in a school overseas, and go on to graduate school to pursue higher education.
Why is choosing your own path important?
Choosing your own path is important because life is a journey only you can walk. No one else can walk through the adventure called life which is special and unique for every person. Other people can help on the journey, but you ultimately have to choose and walk your own path, especially because I believe everyone has different passions and different things which tug at the heart. As Frederick Buechner says in Wishful Thinking: A Theological ABC, "The place God calls you to is the place where your deep gladness and the world's deep hunger meet."
Favorite place on campus
The Library, where social homeworking happens!
Share this profile
View Previous Honorees
Nominate an Alum or Student