Something went wrong: cURL error 60: SSL certificate problem: certificate has expired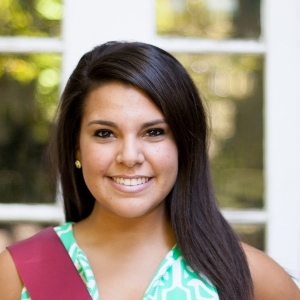 Hannah Acosta
Class of 2015
Independent Student of the Day
Hannah Acosta is a junior at Aquinas College, studying business administration, communication, marketing and Spanish. Hannah plans to graduate in May of 2016.
Aquinas has provided Hannah with an abundance of opportunities for personal and spiritual growth that she believes have ultimately molded her into the person she is today. Currently, Hannah serves as the Vice Chair of the Student Senate. "It has been an honor to serve the Aquinas community in this capacity. My three years on Student Senate have furthered my leadership abilities and blessed me with a wonderful senate community," she says.
For her spring and fall breaks, Hannah as served as the student leader for Aquinas' service learning trip to New Orleans, LA. During her two trips to New Orleans, Hannah has returned home with a greater sense of hope, love and understanding of the community she serves.
Study, service, prayer and community are the four charisms of Aquinas and Hannah strives to live them out each and every day. "I am grateful for Aquinas College and those who make up this beautiful community. I am truly proud to be an AQ Saint!"
Share this profile
View Previous Honorees
Nominate an Alum or Student