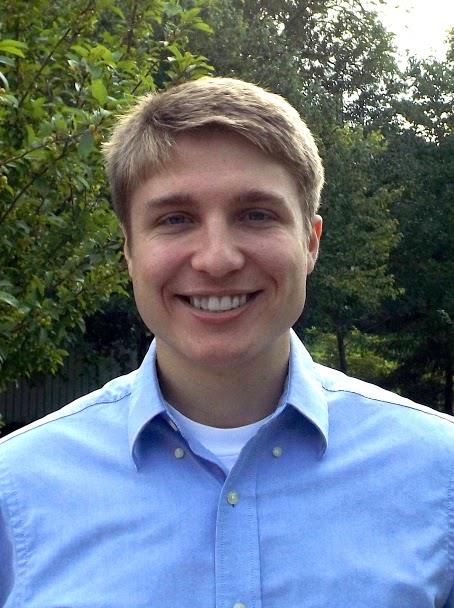 Jake Eccleston
From Sterling Heights, MI

Highschool: De La Salle Collegiate High School

Class of 2016
Future Alma Mater:
Aquinas College
http://aquinas.edu

Independent Student of the Day
Jake Eccleston is a junior at Aquinas College, majoring in biology.
The youngest of three brothers, Jake was encouraged from a young age to be involved in the Boy Scouts. While in the Boy Scouts, Jake seized every opportunity to take on leadership roles; he was Patrol Leader, Senior Patrol Leader, and Junior Assistant Scoutmaster. At age 13, Jake achieved the rank of Eagle Scout, and eventually earned 62 merit badges, two silver palms, one gold palm and one bronze palm.
Through his work in Scouts, Jake was selected to join Order of the Arrow, an honor society recognizing scouts who best exemplifying the ideals of Scouting. Here, Jake continued to accept greater leadership responsibilities, eventually serving as Section Chief.
Following graduation from Aquinas College, Jake plans to pursue a career in medicine. He became interested in the field at a young age and his interest has piqued through his college experience. Shortly after enrolling at Aquinas, Jake took part in a medical service learning trip to the Dominican Republic. The trip opened his eyes to the medical conditions outside of the US and stirred in him a desire to help those in need.
Since impacted by his first service trip, Jake has led two more trips for Aquinas students: a second medical mission to the Dominican Republic and one to Maine to build trails in a national park.
On campus, Jake is a Resident Assistant, a Student Senator, and a coordinator for Aquinas' largest religious retreat.
My motivation
My goals in life are what motivate me. As I have said before, I love the medical field and I especially enjoy helping other people. When I was younger and initially became interested medicine, I thought that I wanted to be a neurosurgeon. Then, a few summers ago, I worked in an emergency room at a large hospital near my home. I loved that environment because I felt that I could help people who needed urgent assistance. During my trips to the Dominican Republic, I loved helping other people, especially the children. I am driven to become the best doctor that I can be and to help other people at home and around the world.
My latest accomplishments
My latest accomplishment was raising the money, then traveling by myself to the Dominican Republic for the month of July to work in medical clinics. I sincerely love the medical field and enjoy helping other people. Since returning, I have managed to raise a considerable amount of money and medical supplies for subsequent trips to the Dominican Republic.
Next big goal
My next big goal is to complete a Certified Nursing Assistant class during the Christmas holiday so that I can begin expanding my opportunity to help other people in a local medical facility. I am hoping to be of even greater assistance in future Aquinas medical trips.
Why is choosing your own path important?
Ever since I was young, I have strived to be independent and decisive. Along the way, I realized that I like being a leader and I enjoy the responsibility that being a great leader requires. I have appreciated the guidance that other people, including my parents, siblings, teachers, and counselors have given me; but they are not me, and they cannot live my life for me.
So, while I accept any advice I can get, I always like to make major decisions for myself. That way, I can take full responsibility for my choices, my successes and my disappointments. Sometimes I make decisions that do not work out well, but I learn from my mistakes, fix the situation, clean up my mess, and move on.
Sometimes I hear people say, "Do it this way because that's the way it has always been done." I ask myself how anyone could ever expect to make improvements in the future if they are always living in the past. While I do not try to reinvent the wheel, I do not remain content doing certain things only one way. If there is a way that will work better for those I work for and with, I am willing to try it. That is a healthy attitude of growth.
Favorite place on campus
The Cook Carriage House - Our Student Hangout and Cafe
Share this profile
View Previous Honorees
Nominate an Alum or Student