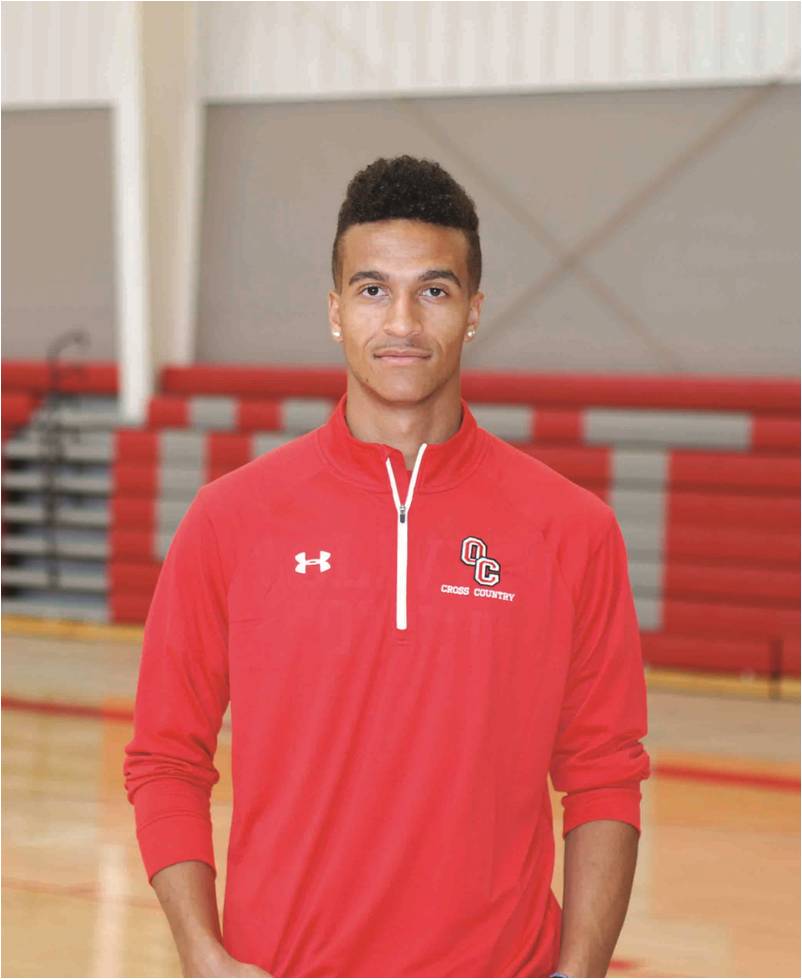 Jalen Weaver
From Albion, MI

Highschool: Albion High School

Class of 2015
Future Alma Mater:
Olivet College
http://www.olivetcollege.edu

Independent Student of the Day
Jalen Weaver, a senior majoring in exercise science, is living a full life at Olivet College. He is vice president of Phi Epsilon Kappa, the Health and Human Performance (HHP) Department's honor society; as well as a member of both the Student-Athlete Advisory Council and Global Citizen Honors Program. He's also captain of the men's cross country and track teams. In spring 2014, he took first in the 800-meter at the MIAA Field Day; he also holds the college record for that event.
My motivation
"Whether it's throwing a fastball or walking up a set of stairs, I understand the frustrations and stress that an injury brings," he said. While in high school, Weaver sustained a track injury that required therapy. "Their ability to get me healthy so quickly had me hooked; I knew physical therapy was what I wanted to do. I can now place myself in my patient's shoes. I think they will be more at ease because of that, and I will be a more efficient therapist."
My latest accomplishments
Weaver was named to the 2013-14 Capital One Academic All-America Division III second team and USTFCCCA All-Academic team.
Next big goal
It's apparent sports play a significant role in Weaver's Olivet College education. He plans to continue tapping into his love of the game at the end of next year when he'll pursue graduate school and a career in physical therapy.
From day one, Weaver has worked with Nick Juday, chair and associate professor of Health and Human Performance at Olivet College, to ensure he's taking the classes that will optimize his potential of getting accepted into the best graduate programs. Juday and John Wilterding, Ph.D., professor of biology and chair of the Natural and Physical Science Department, also discuss various physical therapy programs with Weaver and connect him with alumni who have been through the process already. Their collective work will help make Weaver's transition from undergraduate to graduate work seamless.
"My professors are excellent teachers, but where they really impacted me was outside the classroom," said Weaver. "They took an interest in me that was unparalleled to anything I had experienced before. Their care for me isn't exclusive; they show every student the same level of interest. Professors like them make Olivet special."
Share this profile
View Previous Honorees
Nominate an Alum or Student