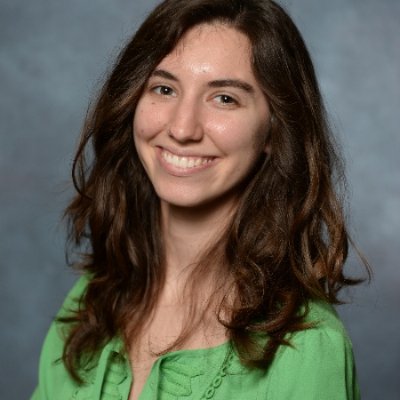 Jamie Brandon
From Laingsburg, MI

Highschool: Laingsburg High School

Class of 2017
Future Alma Mater:
Adrian College
http://adrian.edu/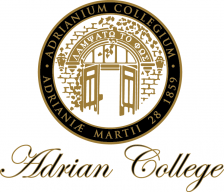 Independent Student of the Day
Jamie Brandon is a senior at Adrian College.
As she began her studies, Jamie struggled to commit to a single major. She quickly found that at Adrian she could structure her coursework so that she could successfully pursue both of her academic passions. Jamie is double majoring in mathematics and physics.
On campus, Jamie is the president of the Algebrainiacs, the Adrian College math club. She also works on campus as a tutor in the Math Lab and enjoys teaching other students how mathematics works and the patterns that can be found in numbers. Jame serves as President of the Society of Undergraduate Physicists at Adrian, as well as the Vice President of the Mortar Board honor society, Vice President of Alpha Chi honor society, and Treasurer of Chi Omega.
In the summer of 2016, Jamie had the excellent opportunity to be a part of a research team at the University of Connecticut's Center for Quantitative Medicine studying computational biology. Her research will be published, with Jamie listed as a co-author with her mentors and research partner.
In her spare time, Jamie enjoys spending time with friends, covering alternative songs on her ukulele and playing strategic board games.
My motivation
My brother, Jeff, has encouraged me to pursue goals even if I think they're unattainable. When I think I'm not good enough, I think of how he views life: he reaches for the best opportunities out there. Life pushes you in a lot of different directions and I do my best to move with the flow.
My latest accomplishments
This past summer, I was given my first opportunity to delve into academic research. I spent ten weeks with a team of brilliant undergraduate students at the University of Connecticut Health Center studying computational biology. Scratching our heads over the inner-mechanics of the cell was exhilarating. The research process was difficult but I enjoyed each step in the process.
Currently, I serve as the president of the Algebrainiacs, the local math club at Adrian College. It has been an honor speaking of fascinating maths at weekly meetings, and I've been encouraging members to attend the Joint Mathematics Meetings in Georgia. After writing a local grant, we were approved for full funding for the mathematics conference. Through the process, I inspired our membership to investigate current research in mathematics. I hope that when we go, our members will open their minds to concepts like graph theory, financial theory, and complex probabilistic systems. Inspiring others and working together to learn is the environment in which I flourish.
Next big goal
I hope to attend graduate school to study mathematics, applied mathematics, or even computer science. There's always so much to learn and I hope to learn a little more through my studies.
Favorite place on campus
The Math Lab, Peelle 215
Share this profile
View Previous Honorees
Nominate an Alum or Student