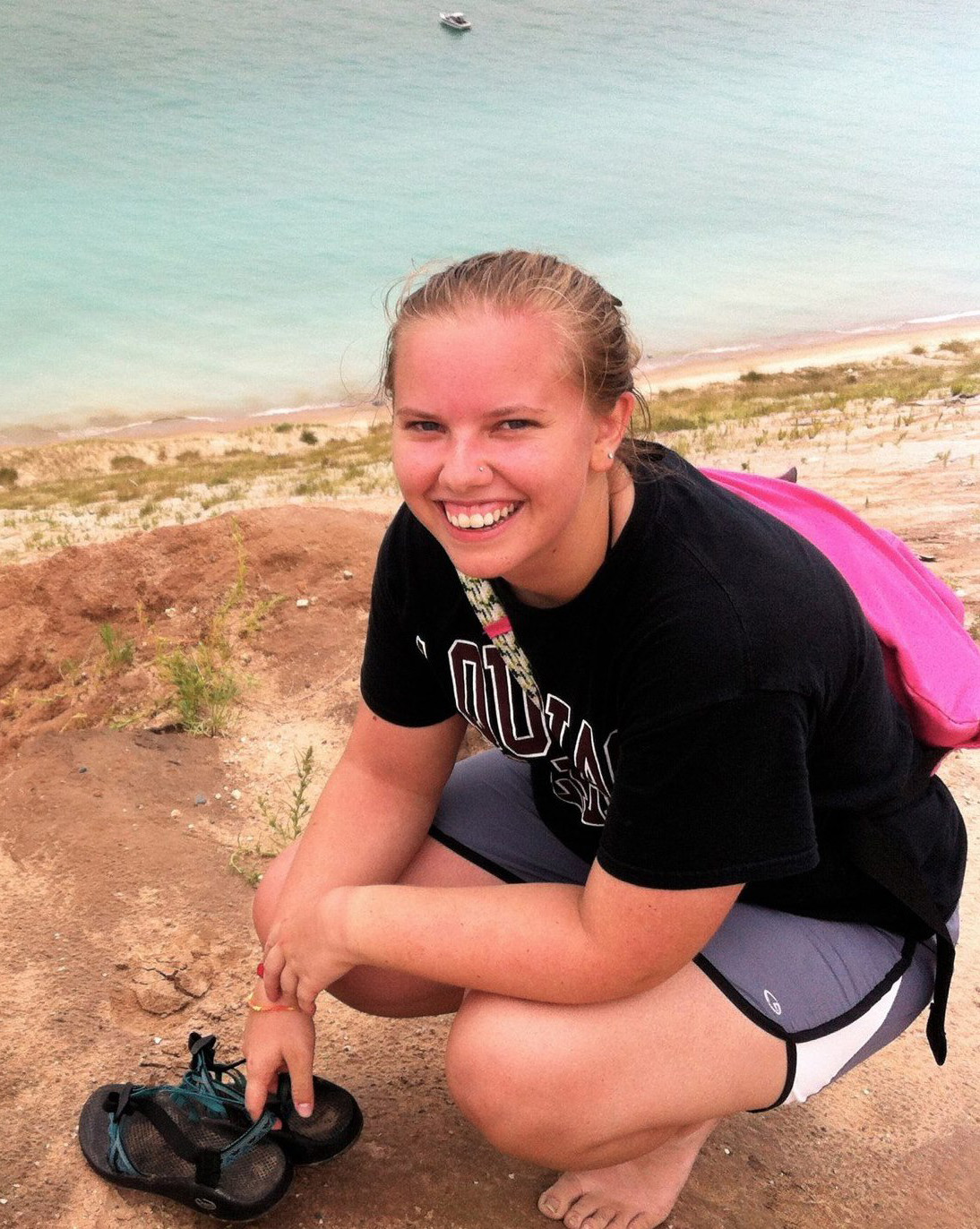 Jessica Zarik
From Crown Point, Indiana

Highschool: Andrean High School

Class of 2017
Future Alma Mater:
Aquinas College
http://aquinas.edu

Independent Student of the Day
Jessica Zarik is a junior at Aquinas College from Crown Point, Indiana. She is studying community leadership and international studies with a minor in Spanish.
Jessica is a passionate advocate for social justice and service leadership. On campus, Jessica is involved with the Social Action Committee and is president of Habitat for Humanity. She also has been an active participant with the Aquinas College service learning department, a group that brings her two passions together. Through the service learning department, Jessica has participated in alternative spring break trips that have impacted her life perspective. She also works as a social media assistant for the Campus Ministry deparment and as an orientation leader.
Jessica chose Aquinas after a visit to to the college left her longing to return to the beautiful campus and the city of Grand Rapids. Now, three years in to her college experience, Jessica couldn't be more confident in her college decision. "I've had so many opportunities at Aquinas to discover who I am and grow into the person I'm meant to be. It's given me an incredible community of friends and mentors. I think I have found the right fit studying community leadership and Spanish because I love the nonprofit scene in Grand Rapids. The community leadership program has a lot of hands-on experiences tied into the classes and requires an internship, so I feel like I am gaining really useful skills."
My motivation
People! I enjoy watching people light up when they talk about the things they love and seeing how they can be so energized by something others can take for granted. I am motivated when people decide to go a different way and follow their dreams or take a huge leap of faith and just trust that they will end up where they need to be. I learn so much from other people, and I am always excited to meet a new person and learn their story!
My latest accomplishments
I participated in service learning trips to Guatemala, Nicaragua and Peru where I've been able to put my Spanish studies to work. I've enjoyed being able communicate with and learn from people on these trips, and that is because of my language studies. I also went on a service learning trip to West Virginia and learned how to put siding on a house, so I am excited to have that skill under my belt!
Next big goal
My next big goal is soak up every experience of my study abroad program in Costa Rica from January to May. I love traveling, learning about different cultures, and Central America, so it's a perfect fit. I'm looking forward to an exciting, new experience!
Why is choosing your own path important?
You have to do what you love. No excuses, it's as simple as that. Going a different way and doing something that scares you usually means you are in for a pretty exciting journey! When you choose your own path, you can live a life full of passion and adventure. I went my own way and chose some interesting majors, and I am so excited to see what the future has in store for me because I know that it is going to involve something that I love and I am meant to do!
Favorite place on campus
I love Browne Center -- home of AQ Campus Ministry and my second home on campus!
Share this profile
View Previous Honorees
Nominate an Alum or Student