Something went wrong: cURL error 60: SSL certificate problem: certificate has expired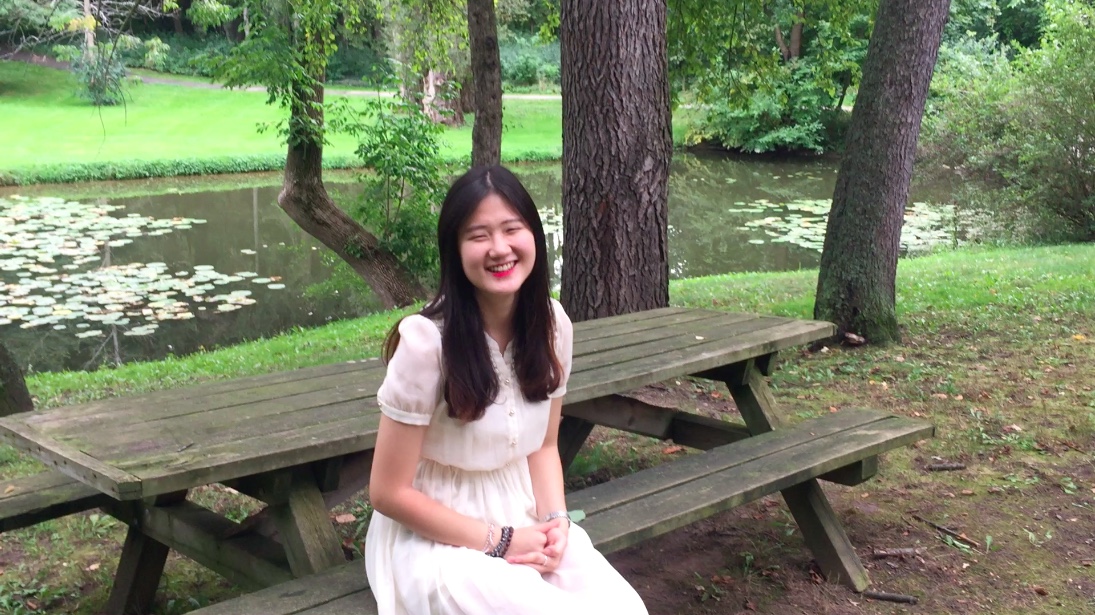 JiYoun Moon
Class of 2017
Independent Student of the Day
Ji Youn is a senior at Aquinas College, studying international business and economics. She came to the United States from South Korea as an exchange student when she was 16 years old. As a child, she was always interested in learning about different cultures and languages; therefore the opportunity to obtain an education in the United States was deeply appreciated. As a result, Ji Youn decided to return to the United States to attend school, subsequently graduate from Divine Child High School and attend Aquinas College.
Impressed by the warm welcome she received by students and faculty alike upon her arrival at Aquinas College, Ji Youn almost immediately considered it her home. It is due to that warm and engaging reception, along with her innate enthusiasm for community service, that Ji Youn was inspired to become involved in as many such opportunities as possible. Evidence of her philosophy in this regard is her work as a peer mentor for the Center for Diversity and Inclusion; and as an orientation leader and a Student Senate class representative. Ji Youn is also an active volunteer in her church; with Habitat for Humanity; with Community Action Volunteers of Aquinas (CAVA); and the Aquinas College Programming Board. Additionally, Ji Youn was a participant and a leader for multiple service learning trips to Kansas City Missouri, Peru, New Orleans, Louisiana, and Pine Ridge Reservation, in South Dakota.
Ji Youn proudly recognizes Aquinas College for giving her "an opportunity to grow and learn" and, therefore, the chance to serve others and gain knowledge from her peers, as well.
Share this profile
View Previous Honorees
Nominate an Alum or Student

Warning: Invalid argument supplied for foreach() in /app/public/wp-content/themes/mca/sidebar.php on line 69


Warning: Invalid argument supplied for foreach() in /app/public/wp-content/themes/mca/sidebar.php on line 91