John Engelman
From Lapeer, MI

Highschool: Lapeer West High School

Class of 2018
Future Alma Mater:
University of Detroit Mercy
http://udmercy.edu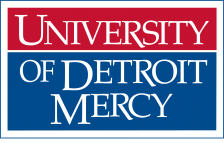 Independent Student of the Day
John Engelman is a senior at Univeristy of Detroit Mercy majoring in accounting. Before he bagan his college career, he spent five years in the United States Marine Corps as a cryptologic linguist. He was trained as a linguist in Spanish and Portuguese in Monterey, California. After language school, he then trained as a signals intelligence operator and eventually deployed to Afghanistan to provide intelligence to ground operations in Helmund Province.
After the military, John worked for a year at his parents' heating and air conditioning company. During that year, he traveled to Colorado to do a winter expedition with Outward Bound. He travelled the coast of California with his cousin for a couple weeks, and biked from Banff, Alberta to Antelope Wells, New Mexico along the Rocky Mountains for five weeks.
Since beginning college, John has maintained a 4.0 GPA and served as the co-president for the Beta Gamma Sigma International Business Honor Society, and as teasurer of Beta Alpha Psi Accounting and Financial Professionals Honor Society. He has also been a Division I Fencer for the University of Detroit Mercy for the past two years. Additionally, he has served as a finance intern with Ford Motor Company in the Product Development Center.
In his spare time, John enjoys many outdoor activities such as rock climbing, cycling, rugby, and swimming. He also enjoys writing and traveling.
My motivation
Giving my best effort and knowing where I measure in the world motivates me. I do not want to have a lack of effort to be responsible for my failures.
My latest accomplishments
I have been nominated to receive the Financial Executives International undergraduate award from the University of Detroit Mercy's College of Business Administration.
Next big goal
I will attend law school next fall. My applications are being processed right now, so I am not sure where I will be attending.
Why is choosing your own path important?
Choosing your own path is important because you must live with yourself. Your decisions dictate your life and if you end up making decisions based on what others' want for you, then you are living the life they have planned for you. Eventually, you may end up despising yourself for not following your own path. This does not mean you should revolt to every decisions someone suggests. It does, however, mean to look inside yourself and determine what is important to you and make decisions based off of your core nature.
Favorite place on campus
The library
Share this profile
View Previous Honorees
Nominate an Alum or Student