Jonathan Penrod
From Battle Creek, MI

Highschool: Battle Creek Academy

Class of 2017
Future Alma Mater:
Andrews University
http://andrews.edu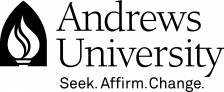 Independent Student of the Day
Jonathan Penrod is a sophomore mechanical engineering major at Andrews University.
Given his major of study, it is probably no surprise that he has always loved taking things apart, asking questions, and understanding the steps behind the functionality of everyday items. Jonathan attributes much of this curiosity to the supportive family and community that encouraged him to explore the world around him starting from a young age. The Battle Creek, Michigan native's curiosity was also fueled by his educational experience: until sixth grade, his mother created a homeschool program that encouraged him to be inquisitive.
Jonathan recently was a member of the four-person Michigan Colleges Alliance engineering team and competed at the 5th Annual Stryker Engineering Challenge. The team, consisting of two students from Andrews University and two students from Hope College, built a remote-controlled emergency response vehicle and guided it through the Stryker obstacle course to win second place in the competition.
Jonathan's genuine interest in his field of study and the world around him is inspirational. He cites asking questions as the most important thing he has done. Jonathan views the world with the knowledge that he will never understand everything, but by taking little steps he knows he can not only learn things for himself, but also share his knowledge of mechanisms and processes with others.
My motivation
My love for God motivates me. In everything I do, I try to focus on preparing others for heaven. I believe that engineering is one of the most powerful fields for reaching others and sharing what Jesus has done in my life. Someday I will be able to enable doctors in third world countries to give treatment and save lives.
I am also driven by this strange desire to understand how things work. This includes how processes work, how devices work, and how thoughts and concepts work. I wish I had enough time in life to sit down with everything and everyone and learn.
My latest accomplishments
Our engineering team took 2nd place at Stryker's 5th Annual Engineering Challenge! It was an honor to attend, but our excellent performance was icing on the cake.
Next big goal
My goal is to one day own my own firm that contracts out design work for medical devices. I'm interested in oral surgery, neuro, and prosthetics. I want to create a positive Christian work environment for my employees, while designing things that will change the world and how we all think.
Why is choosing your own path important?
Choosing your own path is important because if you try to force yourself into someone else's life, you will not be living the life that God intended for you. You are super unique, so your path should be different.
The little choices in life really do matter. I have realized that small things - like work ethic, friend choices, even sleep and study habits - make a huge difference in the end. I encourage you to make little positive choices in your life today so that in 50 years you will look back and see huge changes! Now is the time to choose your path.
Favorite place on campus
Lemon Creek is truly beautiful, but the biking trails have to be #1
Share this profile
View Previous Honorees
Nominate an Alum or Student