Something went wrong: cURL error 60: SSL certificate problem: certificate has expired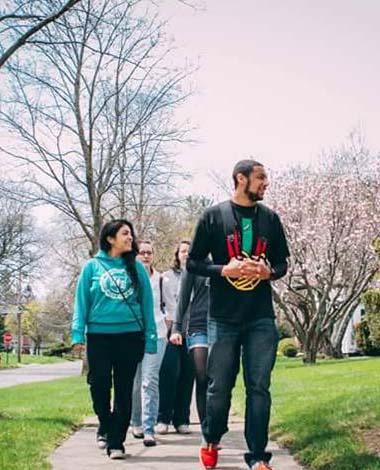 Josh Riddick
Class of 2016
Independent Student of the Day
Josh Riddick is a junior at Spring Arbor University, majoring in urban development & youth outreach.
Josh has a passion for people, and a desire to see the world impacted by the Gospel of Jesus. In the summer of 2013, Josh began searching for ways in which he could make an impact on those in need in his community. With the help of a few classmates, Josh founded Project L.O.T. (Least of These).
In searching for a way to minister to the homeless, Josh realized the best way to make a difference is to meet people where they are. One of his first stops was a local budget hotel home to many in the Jackson area looking for temporary, affordable housing. Josh worked with the manager, gathered a group of Spring Arbor musicians and established worship nights in the hotel lobby. Soon thereafter, Josh and his team started their "Under the Lights" outdoor ministry by bringing their worship nights to the streets of Jackson. Like tossing a small stone into a lake, the ripples started small, but quickly grew. "The greatest effect we've had on people is they know we really care," said Riddick. "We bring church to them."
Another offshoot of Project L.O.T. has been Love Ambush, in which students walk throughout the SAU residence halls collecting money to donate to a local family in need.
Riddick continues to lead the Project L.O.T. team with courage and faith and has teamed with other similar ministries in Jackson, like Interfaith Shelter, Together We Can Make a Difference and Home of New Vision on city-wide prayer walks and other ministries.
Share this profile
View Previous Honorees
Nominate an Alum or Student

Warning: Invalid argument supplied for foreach() in /app/public/wp-content/themes/mca/sidebar.php on line 69


Warning: Invalid argument supplied for foreach() in /app/public/wp-content/themes/mca/sidebar.php on line 91