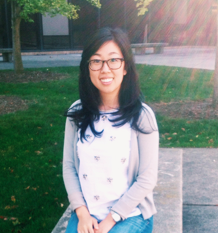 Joyce Yoon
From Berrien Springs, Michigan

Highschool: Andrews Academy

Class of 2015
Future Alma Mater:
Andrews University
http://andrews.edu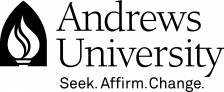 Independent Student of the Day
Joyce Yoon is a Communication major and Business Administration minor Pre-Law student at Andrews University. While at Andrews, Joyce has been involved in and headed up numerous organizations. She served as the Student Services Director of the Student Association, Communications Director of the Pre-Law Society and then President of the same organization, and President of the School of Business Administration Student Council. Joyce was also Chapter President of the Public Relations Student Society of America, and even a guest writer for the Arts and Entertainment section of the school newspaper.
Numerous leadership roles put Joyce in a position to score a great internship. This past summer, she worked on Capitol Hill for the US House of Representatives and currently works as a Congressional Intern for the Michigan Congressional District Office.
When asked to reflect on her four years at Andrews, Joyce said "I have been extremely fortunate to have phenomenal professors to learn from and to work with. They have played a role in shaping me into the person I am today, and I am so thankful for that."
My motivation
My family. Not only do they encourage me, but they push me to challenge ideas, engage in thoughtful conversation, and be the best person I can be -- so I can be a meaningful influence to my community and environment.
My latest accomplishments
I interned on Capitol Hill for the U.S. House of Representatives, which was my favorite experience of my undergraduate career! I recently presented my senior thesis project, "Edward Snowden, Criminal or Patriot: Media Coverage of National Security Agency Document Leaks" at the J.N. Andrews Honors Thesis Symposium, and now am looking forward to graduation!
Next big goal
I will be taking a gap year so I want to travel as much as I can, and to complete an internship before graduate school.
Why is choosing your own path important?
Life long happiness. I think it is vital to utilize the set of skills and talents you have. It might not be the most unique, but you can always make an impact.
Favorite place on campus
Howard Performing Arts Center and the J.N. Andrews Honors Office (because Maria and Dr. Pittman are simply the best!)
Share this profile
View Previous Honorees
Nominate an Alum or Student