Something went wrong: cURL error 60: SSL certificate problem: certificate has expired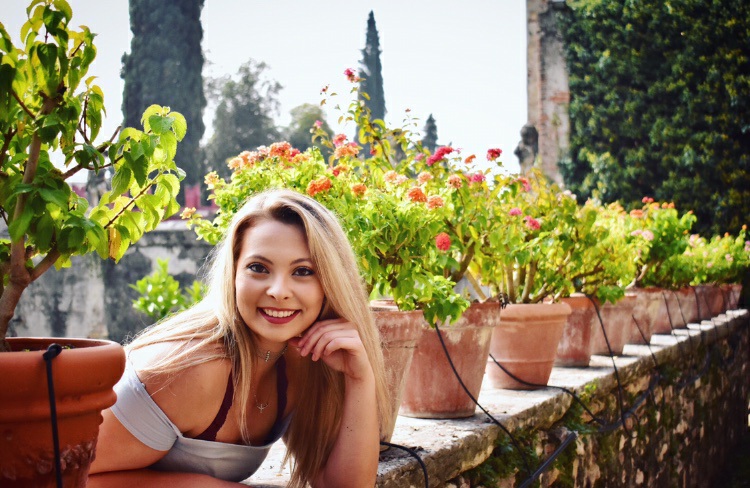 Kaitlin Goodenough
Class of 2020
Independent Student of the Day
Kaitlin Goodenough is a sophmore at Aquinas College with a dual major in business administration/sport management, and a minor in exercise science.
Kaitlin keeps busy both on and of campus. She is a member of the Insignis Honors Program, and she also studied abroad in Rome, Italy during the fall 2017 semester. She expresses her enthusiasm about the trip saying "it was the greatest experience of my life. It taught me a great deal about myself, the wonderful diversity of the world, and so much more". After such a fruitful experience, Kaitlin hopes to study abroad again in London in 2019-2020.
Off campus, Kaitlin is the assistant manager at Pinecrest Christmas Tree Farm in Galien, MI, as well as the assistant manager at The Blueberry Patch, in Sawyer, MI. Additionally, she serves as a volunteer varsity softball assistant at River Valley High School.
"As long as the weather is nice", she says, "I love being anywhere outside on campus because Aquinas College has such a beautiful set up with a vast array of trees and streams running throughout".
Share this profile
View Previous Honorees
Nominate an Alum or Student