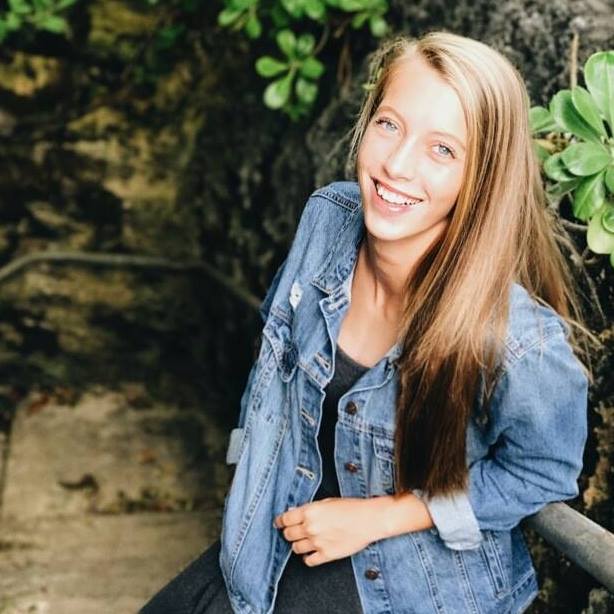 Keanalanimeleo'kekai Kunz
From Lai'e, Hawaii

Highschool: Kahuku High School

Class of 2021
Future Alma Mater:
Olivet College
http://www.olivetcollege.edu

Independent Student of the Day
Keanalanimeleo'kekai goes by Kea, and was born and raised in Hawaii on the island of Oahu along with seven siblings. She is currently 19 years old and a sophomore at Olivet College majoring in biology with a concentration in ecology and organismal biology, and minoring in environmental science.
On campus, Kea participates in the Olivet Swimming and Lacrosse programs. She is also a member of the Earthbound club, President's Leadership Institute, and Athena Women's Leadership Institute.
Off campus, Kea has a love for surfing and tries to spend her spare time at the beach and in the sunshine. She especially enjoys going on sunset hikes with her family and playing board games with her roommates. Kea hopes to one day become a marine biologist.
My motivation
I am motivated by my supportive teammates, roommates, and my family back at home. Knowing that my family is rooting for my success keeps me pushing forward. I want them to be proud of who I am becoming.
My latest accomplishments
My latest accomplishments include getting on the top ten list with the 10th fastest 100 yard breaststroke time in Olivet's history, graduating from the President's Leadership Institute and becoming a fellow, getting the Arthur Ashe, Jr. Sports Scholar Award and placing first. I also went on a mission trip to North Carolina to rebuild a church over spring break.
Next big goal
My next big goal is to graduate from Olivet College and be accepted into the University of Hawaii to get my master's degree.
Why is choosing your own path important?
I am the seventh child out of eight and I have seen all of my own siblings go down many different paths, so it is very important to me to find my own path as well. I believe we are all meant to do great things in our own unique ways and I can't wait to see where the path I choose leads me.
Favorite place on campus
The square where I can hammock and hang out with my friends. I find it super peaceful and stress relieving.
Share this profile
View Previous Honorees
Nominate an Alum or Student