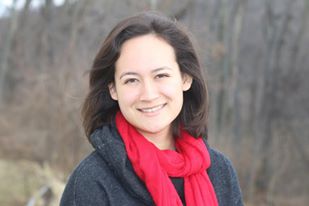 Khelsea Bauer
From Myersville, MD

Highschool: Highland View Academy

Class of 2015
Future Alma Mater:
Andrews University
http://andrews.edu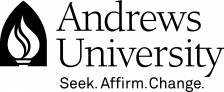 Independent Student of the Day
Khelsea grew up in a military family and due to their frequent moves developed a passion for traveling and learning about different cultures and people. After graduating from high school in 2011, it is no surprise that she began pursuing a double major in International Business and Spanish at Andrews University. Khelsea thoroughly enjoyed her collegiate experience taking time to play the violin in the AU Orchestra, keeping active swimming and playing racquetball, and participating in leadership positions with both the J.N. Andrews Honors Program and the SBA Student Advisory Council. She spent a year studying abroad at the Universidad Adventista Del Plata in Entre Rios, Argentina where some of her favorite memories include traveling the country with her sister, making new friends, and of course learning Spanish.
After interning at Florida Hospital this past summer as the Business Development Coordinator with the Health Performance Strategies team, Khelsea determined that the sunshine state was a good place to begin her professional career. After graduating in May, she will move to Florida where she has accepted a three year General Management Residency with Adventist Health Systems. As part of the Residency program she will complete her MBA and enjoy the warm sunshine of Orlando. Khelsea hopes to recieve frequent visits from her loving parents, older sister, and goldendoodle.
My motivation
I am motivated by my love for people and desire to follow where God leads. In high school and college I had the opportunity to go on numerous mission trips to places such as Brazil, Costa Rica, the Galapagos Islands and the Scandinavian countries. While I have always been a social person, these trips deepened my love for understanding other people and helping them. In whatever career I find myself in down the road, I know I will always pursue jobs that will allow me to be of service to others. And I believe that in serving others, I will be following where God leads me.
My latest accomplishments
I was recently inducted into the Delta Mu Delta business honors society. Delta Mu Delta recognizes business students with high academic standing by offering life-time membership into the society. I was pleased to be inducted and glad to share the honor with a handful of my talented classmates.
Next big goal
My next big goal is to be accepted into the Crummer Graduate School of Business-Rollins College. I am in the process of applying and it is my aim to be accepted into the fall, 2015 pre-professional class, which would allow me to work full-time while pursuing my MBA. It is a big challenge, but further education has always been very important to me.
Why is choosing your own path important?
I think choosing your own path is important because God has a plan for your life that is tailored to your talents, passions and dreams. When you try to follow a different path, or do what those around you want you to do, then you risk not reaching your full potential. I think reaching your full potential happens when your talents are matched with your passions and dreams. This will give you the maximum happiness, productivity and satisfaction with your life's work.
Favorite place on campus
My favorite place on campus is the music building because most of my friends are music majors, and I have a lot of great memories there spent practicing and developing friendships.
Share this profile
View Previous Honorees
Nominate an Alum or Student