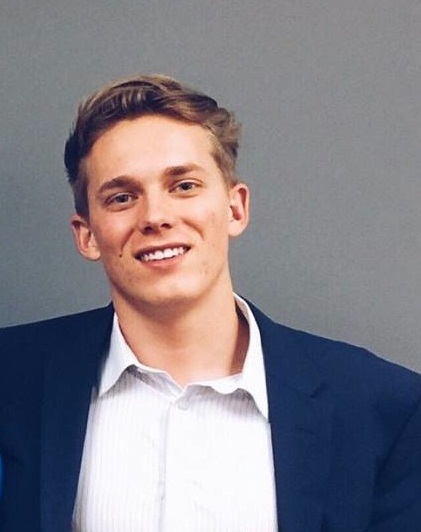 Marc Boersma
From Spring Lake, MI

Highschool: Western Michigan Christian High School

Class of 2017
Future Alma Mater:
Hope College
http://hope.edu

Independent Student of the Day
Marc Boersma is a senior at Hope College, majoring in business management and minoring in organizational leadership and communication.
Marc came to Hope College knowing that he was very interested in business. He became involved in the Center for Faithful Leadership at Hope which sparked his interest in entrepreneurship. As a result, he's had the opportunity to start two successful businesses while a student.
Marc is currently using his sales and marketing talents to lead business development efforts for RingCam, a Hope College-born company. He also is active and has held leadership roles in Hope's Business Club. "I've tried to gain as many experiences outside of the classroom as possible before graduation. Hope does an incredible job of helping students find those opportunities and succeed."
In his spare time, Marc enjoys being outside – hiking, fishing, and playing sports.
My motivation
I have a personal mission statement that I like to live by. My mission is to influence others to achieve great things. I am energized and motivated when I can inspire and lead other people to take the next step and accomplish something great.
My latest accomplishments
I was able to spend last summer at Yale University working for the Yale Entrepreneurial Institute. It was incredible to work with their start-ups, learn about their venture process, and share outlooks on business development based on my experience with the Hope Entrepreneurial Institute.
Next big goal
My next big goal is to choose a job after graduation that continues to develop my leadership and business development skills.
Why is choosing your own path important?
I believe we all have that "sweet spot" in our lives. The sweet spot is where our gifts and our passions intersect - our gifts being what we are great at doing, and our passions being what we love to do. When you follow your own path, you are able to discover this sweet spot and find more enjoyment in life, in college, and in a future career. Everyone has a unique sweet spot, specifically meant for them, and you can't find it by trying to walk in someone else's shoes.
Favorite place on campus
I love the Idea Lounge in the Center for Faithful Leadership. It is where all the entrepreneurs hang out, share ideas, and help each other with their start-ups.
Share this profile
View Previous Honorees
Nominate an Alum or Student