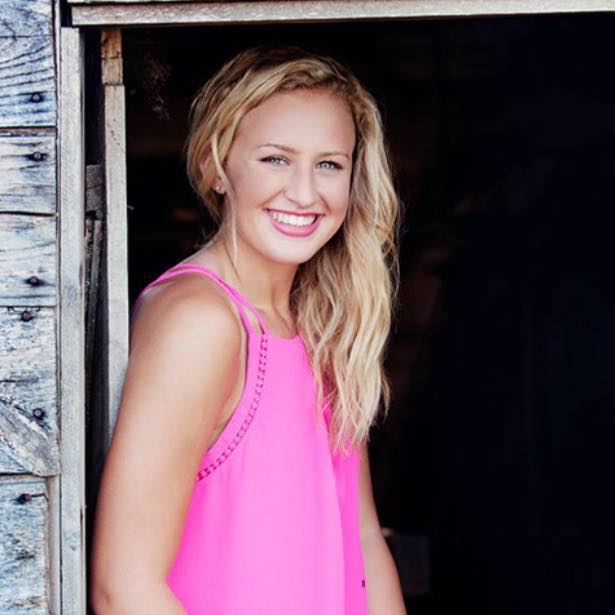 McKenzie Domine
From Albion, MI

Highschool: Nouvel Catholic Central

Class of 2021
Future Alma Mater:
Albion College
http://albion.edu

Independent Student of the Day
McKenzie Domine attended Nouvel Catholic Central High School, a small private school in Saginaw, Michigan. Her upbringing in a close-knit community led her to choose Albion College where she would be greeted with the same kind of personal environment. She especially appreciates recognizing familiar faces and building strong friendships with the diverse population on campus.
As an aspiring veterinarian, McKenzie chose to major in biology. With two dogs and one cat at home, she is truly an animal lover.
On campus, McKenzie keeps active as a member of the Albion College Women's Basketball team. At home, she is family-oriented and loves spending time with her mom, dad and one younger brother. She also enjoys going up north and spending time with her friends and family.
My motivation
My motivation comes from others. When I see others doing well it motivates me to do just as well as they are. Having some friendly competition helps me to realize how important these goals are to me, and how I want to be just as successful as my competition. Having my family and friends support me throughout my whole life has encouraged me to always do my best.
My latest accomplishments
My latest accomplishment is getting into the Albion Institute for Healthcare Professions, as well as maintaining a strong GPA which has helped me to get into the classes I desired. With veterinary school being so competitive, it is important that I stay on top of my grades and gain all the experience I can get to further my education.
Next big goal
My next big goal is to get more involved with Albion and hopefully join more clubs, or possibly a sorority. This will give me more experience as a leader and encourage me to branch out of my comfort zone.
Why is choosing your own path important?
Choosing your own path is important because it is important to be unique. I never want to be "just another number" as I believe in taking risks and getting involved wherever I can. This will only further your chances of becoming more successful later on in life. I want to make an impact on Albion College and learn and grow from my mistakes.
Favorite place on campus
Wesley Hall
Share this profile
View Previous Honorees
Nominate an Alum or Student