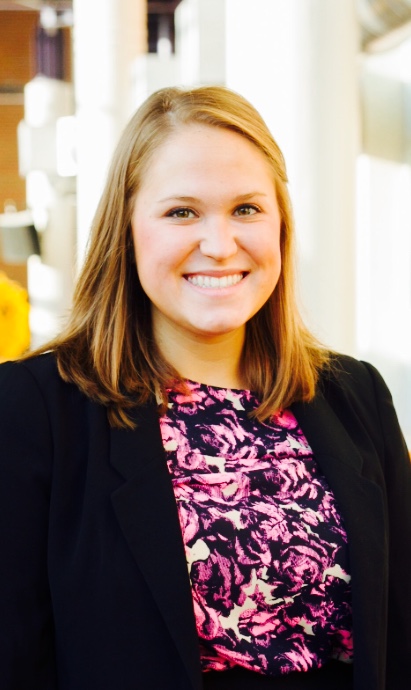 Megan Coburn
From Brighton, MI

Highschool: Brighton High School

Class of 2015
Future Alma Mater:
Albion College
http://albion.edu

Independent Student of the Day
Megan Coburn is a senior at Albion College, preparing to graduate in May of this year. She is majoring in communication studies with minors in business and organizations and educational studies.
Megan has studied in the Carl A. Gerstacker Institute for Business and Management while at Albion, gaining business knowledge, skills and experience in a liberal arts environment.
She is involved on campus in a number of clubs and organizations. Megan is an active member of the national Greek leadership fraternity, Order of Omega and was a committee member for Relay For Life. Megan also works on campus at the front desk of the Kellogg Center, Albion's student center, a position she's held since her sophomore year. Megan also is a member of Delta Gamma, an Albion College sorority. This year, Megan gave up her letters for a short time in order to help non-Greek women find their place in Albion's Greek life scene. She enjoyed being a mentor to these women throughout the recruitment process, but is glad to be back with her Delta Gamma sisters too.
My motivation
I'm motivated by the support I receive from my friends, and family, and various advisors at Albion College!
My latest accomplishments
My latest acomplishment was during my last internship. I was a social media marketing intern for World Clothes Line, a unique company founded by an Albion graduate. During the semester, I maintained World Clothes Line's various social media channels, conducted research, and reported directly back to my supervisor and founder/CEO of the company, Mallory Brown.
This company is unique in that when you purchase a shirt, your purchase is matched and donated to someone in need around the world. The most rewarding aspect of this experience was that at the end of my internship, I was able to travel to Kentucky with Mallory and deliver clothes to people in need. After we delivered the clothes we hiked a portion of the Appalachian Trail. Mallory taught me so much during this internship and I look forward to her continued mentorship.
Next big goal
My next big goal is to either obtain a job in marketing or begin graduate school in order to aquire my master's degree in higher education.
Why is choosing your own path important?
Choosing my own path is important to me because that is the only way to find out what you are truly passionate about, which leads to ultimate happiness in all aspects of your life.
Favorite place on campus
The Kellogg Center
Share this profile
View Previous Honorees
Nominate an Alum or Student