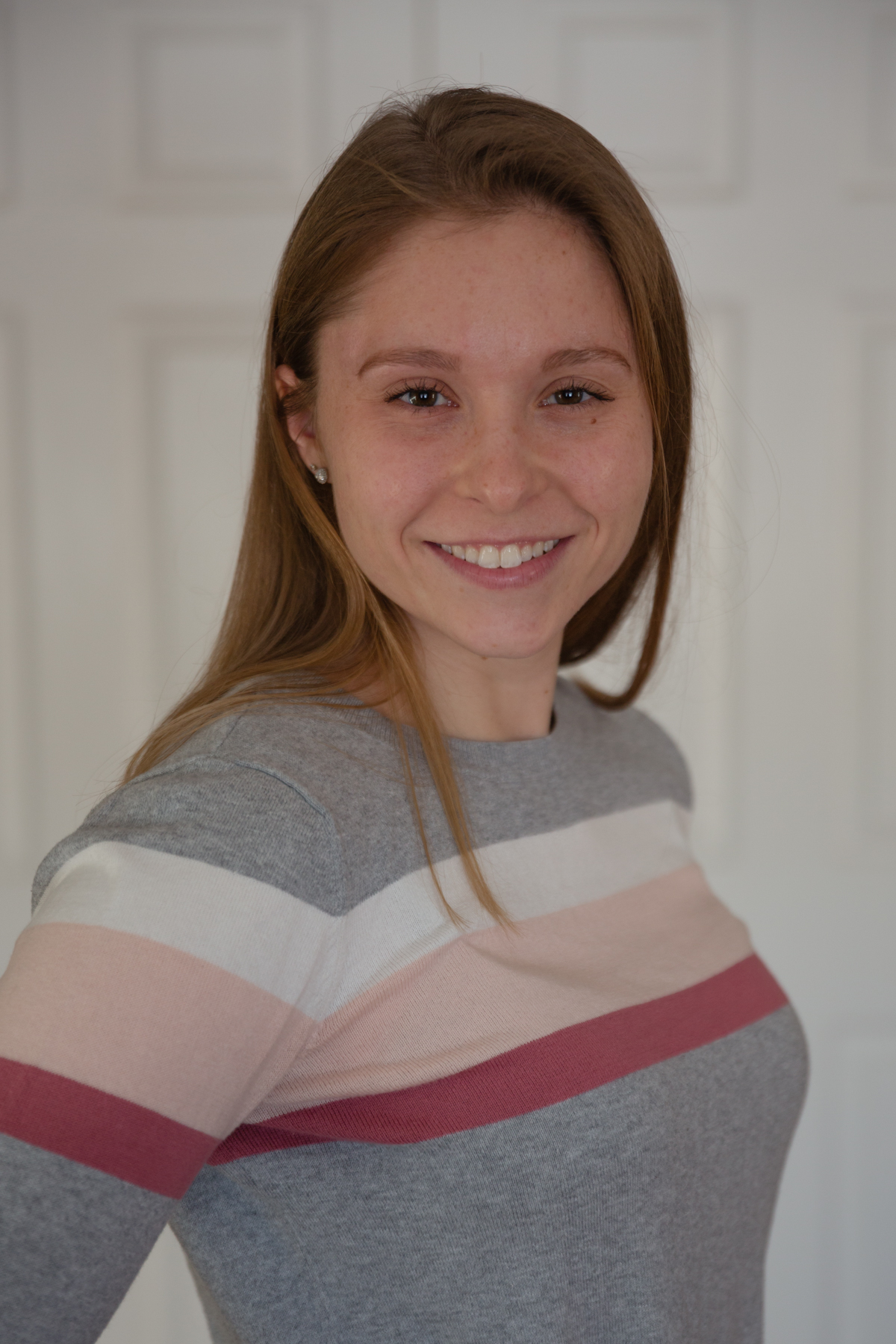 Melissa Bazany
From Howell, MI

Highschool: Howell High School

Class of 2018
Future Alma Mater:
Hope College
http://hope.edu

Independent Student of the Day
Melissa is a senior at Hope College completing a Bachelor of Arts degree in communications and computer science. She is passionate about media production, advertisement, and front-end web development.
Melissa has held several internships in her field. Her current internship at Full Circle Marketing and Design, previous inernship experience at Collective Idea, along with working on video projects for various clients have helped to keep her visual creativity skills keen and growing.
On campus, Melissa is the supervisor of the Dow Center Fieldhouse and an Academic Success Center tutor. She has also worked as an undergraduate research assistant in the Hope Computer Science Department.
Outside of classroom, Melissa says you can find her in the weight room or with her camera in hand.
My motivation
I'm motivated by seeing improvement. Whether I see my shots improving in my videos and photos, or I'm able to squat more weight, or I can run a little faster, I want to push myself to be the best I can be. By pursuing my passions, I become a role model simply by doing my best. And teaching younger children to do the same makes me hopeful for the future.
My latest accomplishments
My latest accomplishment, besides landing my internship at Full Circle Marketing and Design, was being named the Michigan Association of Broadcasters Foundation Board Scholarship recipient. I received this award based on my experience and performance in technical video production skills. I displayed confidence, leadership and creativity in my productions from my media courses and my personal video creations. I am thoroughly honored by the professors and cohorts that nominated me for this award and cannot wait to make them proud for choosing me.
Next big goal
My next big goal is to land a full time position with a full-service advertisement and marketing agency. I hope to utilize my camera and production skills as well as my writing and web development skills to be able to produce visual media of all kinds for various clients.
Why is choosing your own path important?
Choosing your own path is important because it helps you build the best version of yourself. I thrive on being challenged, frustrated, and learning from mistakes. When I pursue something that tests my abilities, I become a better version of myself. I love to set an example for younger generations to pursue challenges and things that intrigue them, because you're ulitmately going to pour your passions into the path that you truly love. Don't choose what seems like the lucrative career— 'Find a job you enjoy doing, and you will never have to work a day in your life' (Mark Twain).
Favorite place on campus
The Martha Miller Center's Media Lab is my favorite academic spot because I have a Mac desktop there with access to Adobe Creative Cloud, as well as access to all of the video equipment.
Share this profile
View Previous Honorees
Nominate an Alum or Student