Michael Momohara
From Seattle, Washington

Highschool: Puget Sound Adventist Academy

Class of 2015
Future Alma Mater:
Andrews University
http://andrews.edu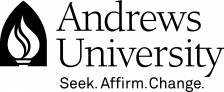 Independent Student of the Day
Michael Momohara began his musical studies at the age of 6, when he was introduced to the piano. During his high school years, he performed as a vocalist for the Impact Youth Chorale, a trumpeter for the Everett Youth Symphony Orchestra, and served as assistant conductor of Pacific Northwest Schola Cantorum (Chorale).
Now a senior at Andrews University, Michael has continued to refine his musical talents. He is pursuing a B.S. in Music alongside pre-med studies.
Michael is currently studying music composition under the tutelage of Dr. Kenneth Logan and piano under the instruction of Ms. Chi Yong Yun. Over the course of his college studies, Michael has been actively involved in various musical engagements, playing trumpet in the university orchestra, arranging music for worship services, scoring soundtracks for student films, and self-publishing works.
Michael is currently a contestant in the 2015 BMI Student Composer Awards, set to announce its winners in May. As an aspiring physician, Michael Momohara is currently preparing for his first quarter of medical school.
After graduation, Michael will begin pursuing his Doctorate in Medicine at Loma Linda University School of Medicine.
My motivation
The source of my motivation is two-fold: it comes from both a love for God and a love for service. As an active Seventh-Day Adventist Christian and aspiring physician, I am committed to sharing the love of Christ through providing others with care, comfort, hope, happiness, and health--elements key to wellness!
My latest accomplishments
Recently, I was given the opportunity to have a world premiere of my senior honors thesis composition (entitled "My Plea") for choir and cello solo. The text of the piece was written by WWII Japanese-American Internment survivor Mary T. Matsuzawa. It was an immense blessing to both see and hear my music come to life!
Next big goal
As a musician and aspiring physician, I envision incorporating music into neurological/rehabilitative medicine. It would be enthralling to observe how neuroplasticity, cognition, and emotion are affected by certain elements of music (i.e. melody, harmony, rhythm). I believe that these elements can ultimately be used to improve patient wellness.
Why is choosing your own path important?
It is the key to success! By choosing our own paths, we maximize the talents God has gifted us with. Through these unique gifts, each of us can do our part to make positive, long-lasting impacts on society.
Favorite place on campus
AU's mountain biking trails definitely take the cake!
Share this profile
View Previous Honorees
Nominate an Alum or Student