Patryk Czajkowski
From Chicago, IL

Highschool: Bartlett High School

Class of 2018
Future Alma Mater:
Andrews University
http://andrews.edu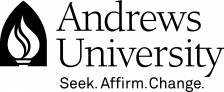 Independent Student of the Day
Born and raised in Chicago by parents new to the United States, Patryk Czajkowski is the first in his family to go to college. He chose Andrews University due to his faith tradition – Andrews is the flagship educational institution of the Seventh-day Adventist Church.
Patryk is currently pursuing an electrical engineering degree with a minor in mathematics. "Ever since I can remember, I always had an interest in how things worked. I always questioned how things were made, and wanted to one day be a part of the creation of something revolutionary. It's fascinating to watch how engineering has advanced over the course of the years with developing technology and new ideas. It's remarkable to think how we've gone from having computers the size of a garage to becoming a handheld device everyone has access to that fits in our pockets. As I grew older, this interest in being part of new developments led me to further my education and choose to major in engineering."
Patryk loves snowboarding in the winter, beach volleyball in the summer, and being outdoors all the time. He also enjoys traveling and YouTube videos. Patryk's future goals include graduating with his Bachelor of Science in Engineering, starting his career at a large technology company focused on solving problems and developing new technologies, and eventually earning a master's degree in engineering.
My motivation
The desire to help impact and improve the world in a positive way motivates me.
My latest accomplishments
Getting a chance to represent Michigan Colleges Alliance at the 6th annual Stryker Engineering Challenge. We competed against seven other campuses and had a great learning experience. We gave it our best and ended with 4th place.
Next big goal
At the moment, my next big goal is to get through the next year and hopefully find an internship for the summer of 2017.
Why is choosing your own path important?
Choosing our own path is important because we should always do what we enjoy doing the most. We shouldn't follow the paths of others unless it is something that we really enjoy.
Favorite place on campus
Pioneer Memorial Church
Share this profile
View Previous Honorees
Nominate an Alum or Student