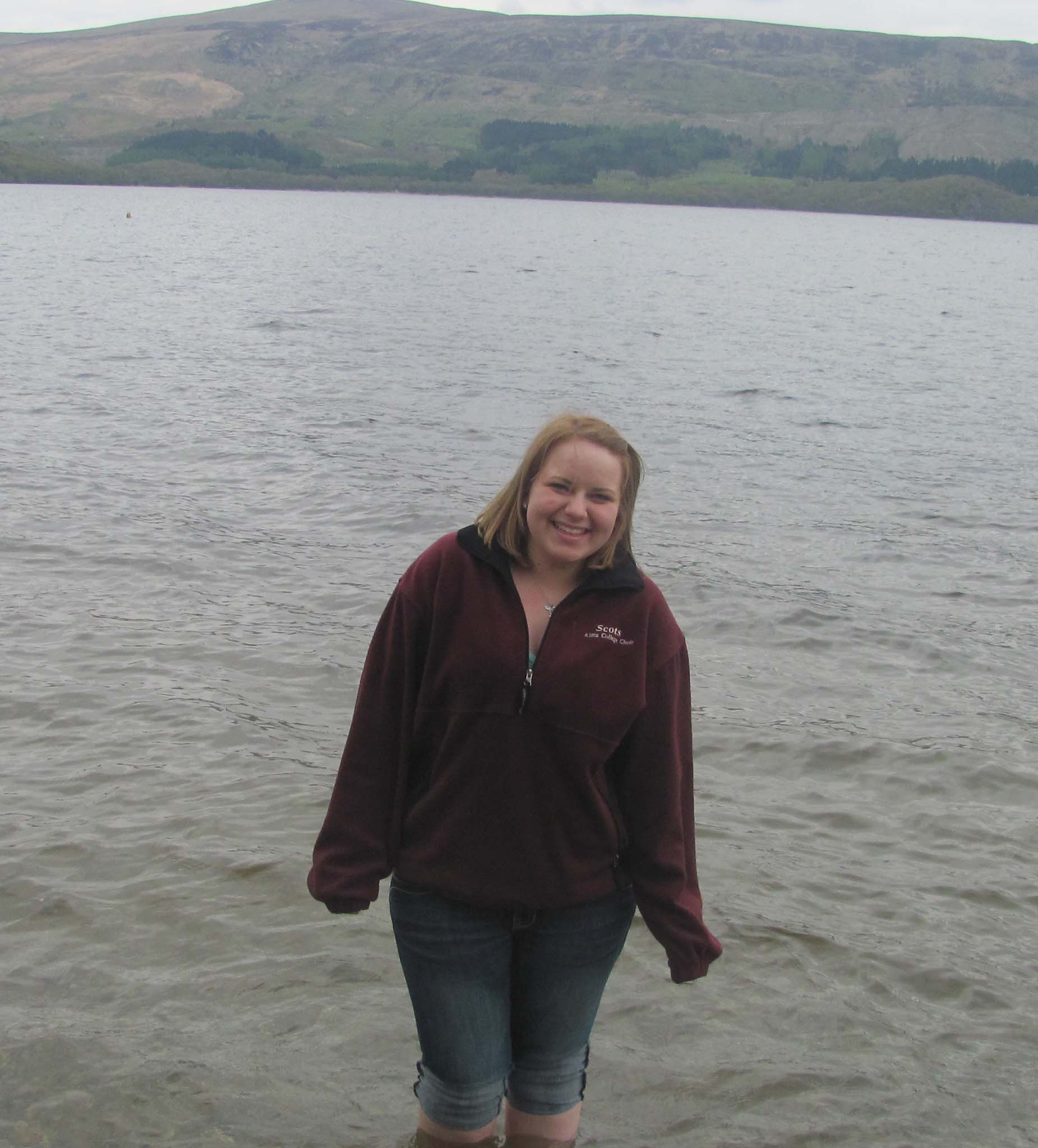 Rebecca Parker
From Ortonville, MI

Highschool: Goodrich High School

Class of 2015
Future Alma Mater:
Alma College
http://alma.edu

Independent Student of the Day
Rebecca Parker is a senior at Alma College majoring in business administration with a minor in psychology.
On campus she has been involved in a number of groups including Alpha Gamma Delta, the Alma College Choir, Pretty in Plaid Women's Acapella Ensemble, Sigma Alpha Iota, Entrepreneurs in Action, and the greek honorary Order of Omega. Rebecca holds an on-campus job at the Alma College Library as a Circulation Desk Supervisor. She also has worked with incoming freshmen as a First Year Guide.
Rebecca's after college goal is to start a career working in marketing or hospitality. Alma has well-prepared her for this future, helping her to find a sales and marketing internship with Entertainment Cruises Inc. following her sophomore year of college.
Through Alma, Rebecca also has had the opportunity to travel around the world to places such as Peru, China and Scotland where she earned credits studying various subjects. Rebecca is excited to graduate this coming April and start a new adventure!
My motivation
My family and friends are my biggest motivators; they've always encouraged and believed in me. My mom is always there to help when I'm having a rough day and my friends are both my greatest cheerleaders and my shoulder to cry on. I can't imagine making it through college without them.
My latest accomplishments
My latest accomplishment is making the Dean's List last semester, in which I also attained the highest GPA I have earned since entering college.
Next big goal
In the short-term, it's my goal to complete my senior thesis, a study on the relationship between psychology and marketing. In the long-term, my next big goal is to start a career with a company in a position that I am passionate about.
Why is choosing your own path important?
It's important to choose your own path because hopefully it leads you to your dreams, your goals and more importantly your happiness. Following any other path won't bring you that fulfillment. Sometimes it's hard to know what exactly your path is, but just keep doing what makes you happy every day, and eventually you'll find your way.
Favorite place on campus
I love the West side of the library on the top floor, it has a ton of floor-to-ceiling windows. The sun always seems to be shining just right and there's a great view of campus.
Share this profile
View Previous Honorees
Nominate an Alum or Student