Something went wrong: cURL error 60: SSL certificate problem: certificate has expired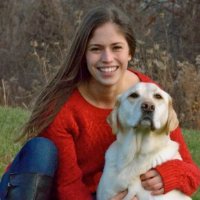 Rochelle Miller
Class of 2016
Independent Student of the Day
Rochelle Miller is currently a junior at Hope College in Holland, Michigan.
Ever since Rochelle was young, she knew she wanted to do mission work around the world. Surprisingly, the biomechanical engineering major told herself she would never become an engineer, as it was her dad's line of work and, with her youthful attitude, she thought it "too dorky."
Instead, she had a desire to pursue nursing; however, her fear of needles, coupled with her enjoyment of mathematics, lead her to realize she was better suited to other fields of study. That other field, much to her dad's surprise, was engineering.
In engineering, the West Bloomfield, Michigan native found that she could still create a future that allowed her to benefit mankind. Rochelle plans on getting her master's in prosthetics and orthotics, and hopes to be able to travel the world and provide limbs to people who otherwise could not afford them. She passionately believes that everyone deserves a chance to walk, and she is going to make sure she gives that opportunity to as many people as possible.
Share this profile
View Previous Honorees
Nominate an Alum or Student