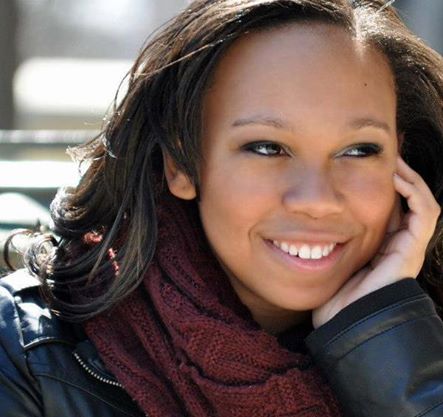 Simone Martens
From White Lake, MI

Highschool: Walled Lake Northern High School

Class of 2017
Future Alma Mater:
Aquinas College
http://aquinas.edu

Independent Student of the Day
Simone Martens is a senior at Aquinas College. She is majoring in political science with a minor in sustainable business.
During her time at Aquinas, Simone has been involved with on-campus student organizations as both a leader and a participant. She is the treasurer of POLIS, a member of VIBE, a Student Ambassador, and a Diversity Assistant in the Center for Diversity and Inclusion. Additionally, Simone writes articles for The Saint, Aquinas' student newspaper.
"It is both exciting and rewarding to attend a college where I look forward to going to class each day and can easily get involved with any student organization I find interesting. I continue to be challenged both inside and outside the classroom as I explore all of the opportunities this institution has to offer," says Simone.
Simone appreciates the tight knit atmosphere at Aquinas College. "The professors care about helping you succeed both in the classroom and in determining the trajectory of your future career and getting you there. Knowing that you have people there who understand what you wish to accomplish and are willing to do everything in their power to assist you in your path is very comforting."
My motivation
I am motivated by problems. Watching the news can be somewhat depressing, yet it motivates me to find a way or a career path that will enable me to try to fix the problems I see in the United States and the world. Every few months there is a hot button issue that sparks my interest - education inequality, voting rights, poverty, violence - and that requires more than a band aid, but structural changes to amend. I am passionate about urban environments and think that affordable housing is very important, especially following the burst of the housing bubble. Tackling this issue, hopefully as an urban planner, motivates me each day to learn all I can while in pursuit of my higher education.
My latest accomplishments
I was recently accepted into the Student Ambassador program at Aquinas. While it is technically a job, it never feels like work. I am enjoying every moment, learning to think on my feet, and meeting wonderful new people during each tour, event, and office shift.
Next big goal
My next big goal is to study abroad. There is a great deal of planning involved, but hopefully over the course of the next year I will successfully be accepted into the program and spend the fall semester of my senior year in Rome. The curriculum of that program, such as the art and architecture course, suits my interests and future career choice. The more I learn about the program, the more it appears to be a perfect fit for a study abroad experience. To study abroad during my undergraduate program is truly a once in a lifetime opportunity with the added bonus of suiting my interests and giving me more knowledge toward a possible career in urban planning.
Why is choosing your own path important?
I think it is important to consider the thoughts and opinions of those around you who are often wiser than you. However, ultimately it is up to inidividuals to think critically about what they enjoy, what they are passionate about, how they seek to spend each day, and who they are. Choosing your own path is important because it puts the power to determine the trajectory of your life solely in your hands. When you decide what it is you want to accomplish and how you will seek attaining that goal independent of the voices surrounding you, it allows you to own the path you choose and work harder because it is what you want. I am always planning the next day or my next move, but actually I am just forming an idea of what may occur because I cannot control the future. Yet, working toward the ideas I have about what I aspire to do will bring me closer to achieving my goals.
Favorite place on campus
Knape House - I enjoy spending my day at various locations on campus but coming home each day to a house of my best friends brings me comfort and joy, which reminds me how amazing Aquinas is.
Share this profile
View Previous Honorees
Nominate an Alum or Student