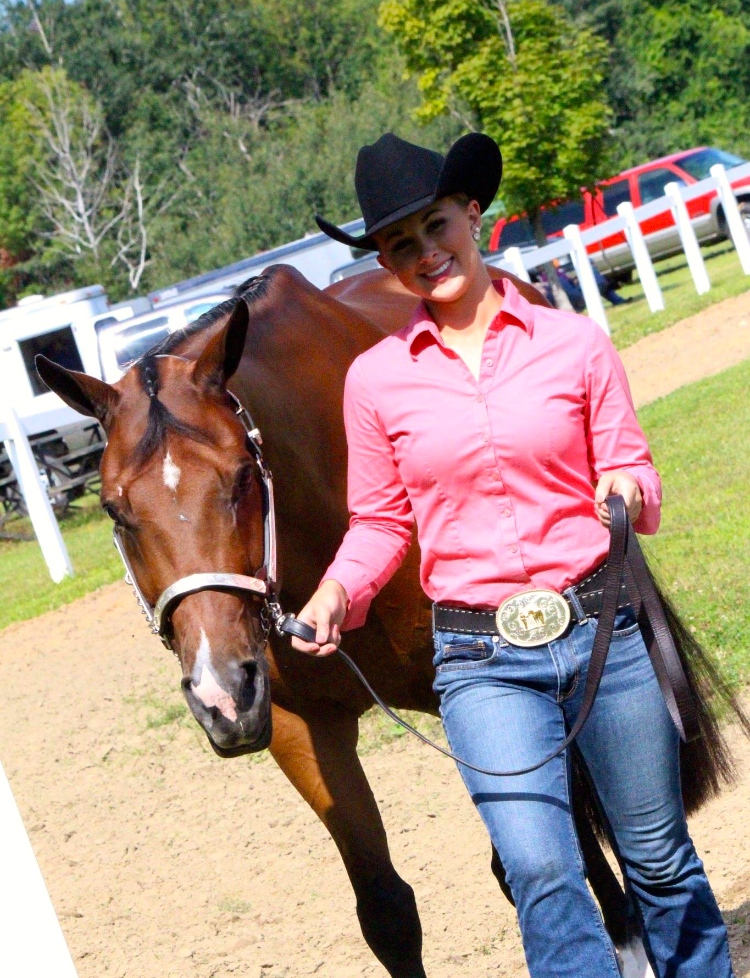 Taylor Sandberg
From Spring Lake, MI

Highschool: Spring Lake

Class of 2018
Future Alma Mater:
Albion College
http://albion.edu

Independent Student of the Day
Taylor Sandberg is a junior at Albion College majoring in finance and psychology with a minor in business.
On campus, she is a member of the Prentiss M. Brown Honors program, the Carl A. Gerstacker Business Institute, and the Alpha Xi Delta sorority where she is currently serving as the Financial Vice President. She recently completed her term as president of the Equestrian Club, a club made up of members from all 3 competitive teams on campus, as well as anyone interested in horses. Additionally, she is the captain of the Western Equestrian team. Taylor is also a tour guide and a first year experience mentor for new students.
Off campus, Taylor enjoys spending time with her sisters, going to sporting events, and spending time with her friends, family, and her dog.
My motivation
The future. Sometimes it's easy to feel worn out and not motivated to do anything, but when I think about where I could be in 5 or 10 years, I get excited. Along with that, I've always been the nerd who enjoys school.
My latest accomplishments
My latest accomplishments include taking over the role of captain for the equestrian team, becoming an FYE (First Year Experience) peer mentor, and being elected as Financial Vice President of Alpha Xi Delta. All of these positions are great opportunities for me to grow as a leader and individual. It's extremely exciting to hold leadership positions in my 2 favorite activities (the equestrian team and my sorority), as well as being able to serve as a mentor and friend to incoming freshman and help them transition from high school to college.
Next big goal
My next big goal is to finish school and secure a job that interests me in the financial sector. Along with that, I'm hoping to lead the Western Equestrian team through a strong season in the 2017-2018 school year.
Why is choosing your own path important?
I want to be viewed as a positive role model and leader to those around me, and to set a good example. In order to accomplish this, I think you need to choose your own path. Doing something only because your friends are doing it, or your parents did it, isn't always best.
Favorite place on campus
Alpha Xi Delta lodge
Share this profile
View Previous Honorees
Nominate an Alum or Student