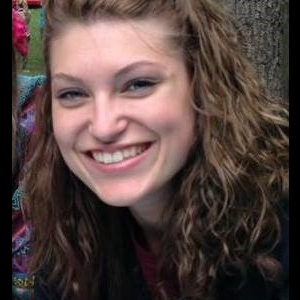 Taylor Tripp
From Middleville, MI

Highschool: Thornapple Kellogg High School

Class of 2015
Future Alma Mater:
Alma College
http://alma.edu

Independent Student of the Day
I am a first generation college student and graduated top 10 in my high school class. I decided to look into a number of smaller schools around the state of Michigan as I was from an "everybody knows everybody" kind of town. Being the oldest in my family it was hard to branch away and navigate college without the experience of my parents. Eventually I decided on Alma College because of the way I felt when I was on campus. Every professor genuinely cares for their students and the campus community is always warm and welcoming! I have loved coming from a small town to a small school.
I am pursuing a degree in health sciences and will be getting my first degree from Alma in the spring. I will also be staying for an extra year and a half to complete a nursing degree at Alma College as well. The opportunities that I have had on campus are ones that I will be able to tell stories of for years to come. I have done more and seen more than most graduate students and I owe that completely to Alma College.
My motivation
My family has always been my motivation. My parents, not having gone to college themselves, have always done everything they can to ensure that my sister and I would have the lives that they never had. Through the years they have given so much for the both of us and I would like to repay them for everything. My parents have always been there to be my rock and I work hard to make them proud. I am also motivated by the opportunities that I have had. I know that with hard work and dedication, I am able to accomplish anything.
My latest accomplishments
This past summer (2014) I was selected to take part of the Summer Immersion Program put on by Alpha Xi Delta. There were only 16 participants and all of us were chosen for our passion to work with children with autism and our work with Autism Speaks. During my time at Alma College as philanthropy chair, we have collectively raised thousands of dollars. Through the Summer Immersion Program, I traveled to Washington, D.C. and got to see different aspects of what a child with autism would face. We toured a school specifically designed for children with autism, visited the Johns Hopkins University Medical Research facility and discussed their work related to genome sequencing and autism, talked with top researchers who have collaborated with the CDC at the Johns Hopkins Bloomberg School of Public Health, and lobbied on Capitol Hill for current autism legislation.
This as a whole took my two greatest passions I found at Alma College and showed me the opportunities that may combine both. It was amazing to step outside of my comfort zone and take initiatives that may one day change my life and the lives of others specifially affected by autism.

In recognition of my volunteer work, I received the Heart and Soul award from the State of Michigan, an award for students that recognizes their time, effort and personal commitment to their community through service.
Next big goal
My next big goal is to make it through nursing school. My focus is to be the best medical professional that I can be and to be there for people in their time of need. Eventually, I aim to be a nurse practitioner with a specialty in pediatrics and would like to take a traveling nurse position that would allow me to explore the world. I also would like to get through this next semester and walk across that stage as an Alma College graduate!
Why is choosing your own path important?
I believe that choosing your own path means that you are taking control of your life. It is my decisions that hold me accountable. When I make a choice, I know that it is something I want and there is no one else responsible. I also believe that choosing your own path leads to more joy and happiness. I cannot imagine going into a profession that I hate or having to interact with people daily that I would not like to see.
My decisions have proven that I am the strong, independent woman that my parents raised. I have full control of my life and this is important because life is too short for "what ifs". There should be no reason why your life is not one that you enjoy and have shaped. There is no reason to blame others for mistakes that you have made and there is no reason to fall to the opinions of others. Life is too short for me to stand by and watch it pass.
Choosing my own path for college and my career was the beginning of me no longer doing things because of my family, but finally doing something for myself. All people deserve to create the path of their choosing and applaud themselves for finally being happy. Life is what you make it.
Favorite place on campus
Human Performance Lab
Share this profile
View Previous Honorees
Nominate an Alum or Student