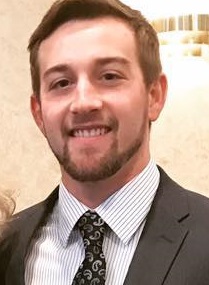 Tyler Davis
From Wyoming, MI

Class of 2018
Future Alma Mater:
Aquinas College
http://aquinas.edu

Independent Student of the Day
Tyler Davis is a senior at Aquinas College majoring in business administration and minoring in marketing. On campus, he plays right field and catcher for the Aquinas College Baseball team, and has participated in the Battle of the Chem clubs for the Aquinas Chemistry Society.
In his free time, Tyler enjoys helping the coach of his former high school baseball team, and anything that brings him outdoors. He especially enjoys working with the grounds crew at Aquinas. He describes having the chance to wander the inside of the Brookby Estate as "breathtaking".
My motivation
Resources can be found in many places but my time at Aquinas has allowed me to realize that the most resourceful tool is the professors. Everyday they are there to instill wisdom from real-world experiences and guide us towards our successful futures. This motivates me to continuously strive to do my best.
My latest accomplishments
My latest accomplishment was winning the Independent Innovators Network scholarship for my business idea. The schoarship is a state-wide innovation scholarship awarded by Michigan Colleges Alliance (MCA) in the amount of $7,500.
It is an honor to achieve any award but to be chosen as an Independent Inventor was truly uplifting. I'm so thankful to receive such an award and to be recognized in an area that so many other brilliant people also have been recognized in.
Next big goal
After having recieved the Independent Innovators Network scholarhsip, I am now planning the next steps for my business idea. I will continue networking with others to put my idea into the market.
Why is choosing your own path important?
Everyone needs to choose their own unique path because personal interests and goals vary greatly among individuals. I chose Aquinas College because of the academics. I was also fortunate enough to be asked to play baseball for their collegiate team.
Favorite place on campus
My favorite place on campus is the Brookby Estate, which is the President's House.
Share this profile
View Previous Honorees
Nominate an Alum or Student