Archive for June 2018
Finally! You have received your acceptance letter. A weight has been lifted off your shoulders. You got into a college or university that you applied to. You may have even done a celebratory happy dance – when no one was looking of course! All seems right in the world.
Now what's next?
*crickets*
You probably haven't thought too much about what happens after you get into a college or university of your choice. Going off on your own is an exciting time! While this is true, you probably are not thinking too much about a few (not so exciting) things, which you might not have had to worry about until now.
Don't worry! We've got your back. Here is a list of 8 things you should know before heading off to school.
1.Being able to wash, steam, and iron your clothes properly. And yes, read the little tags on the clothes you always ignore to ensure your favorite sweater will still fit after you clean it.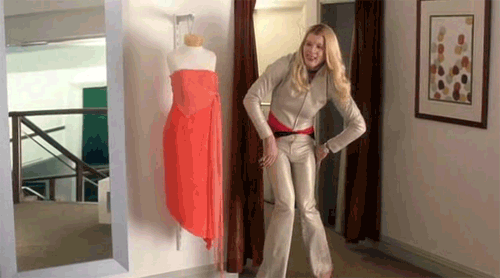 2. Perhaps you do not have much cooking experience. Learn how to make some simple, yet delicious meals and definitely learn how to make Ramen noodle if you have not already so you do not starve.
3. Making (lots of) coffee. I promise you will learn to love it.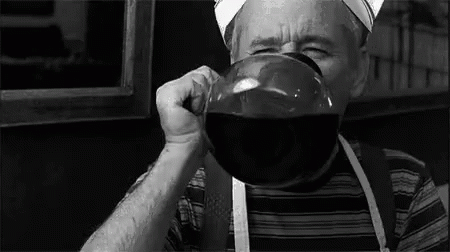 4. How to clean properly. No one likes a dirty roommate. Or a messy room. Or a sink overflowing with dishes.
5. Maybe you haven't had to write a check yet. Or budget. Or learn to manage a credit or debit card. Ask a friend, family member (or even the internet) for help and start learning!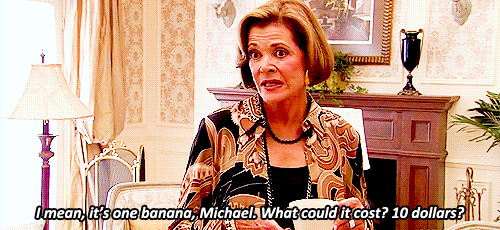 6. Keeping track of important things, is well, important! Passwords, insurance, deadlines, the number of credits you need to take before you graduate are all some things that are now your                   responsibility. Create a system to help you better manage and organize important information.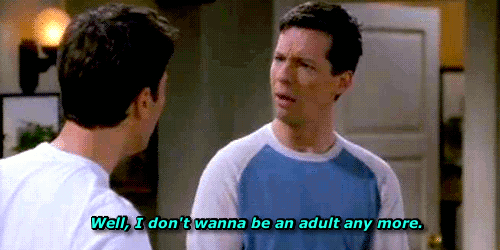 7. How to write a proper and professional email. And we don't mean "Hey professor, I will not be in class today because I am sick. LOL. LMK what I missed. Thanks, John Doe."
8. Professional etiquette. This means thank you notes, follow-up emails, how to create a proper resume and cover letter, how to act in an interview and how to act at nice events.
If you can start the master these things before going away to school, you will be just fine. Continue to follow your own path and come up with methods that work best for you!
Be Bold. Be Different. Go Independent
When Alma College Professor Anthony Collamati sat down with all the students in his winter semester Media Theory and Culture class for the first time, the course was almost over.
You read that right.
Collamati was part of a revolutionary pilot program led by the Michigan Colleges Alliance that allowed students at Alma, Albion and Calvin colleges to take courses at member campuses using video conferencing technology from Google and interactive 55-inch "jamboards" to communicate.
That means Collamati had seven students in a classroom at Alma, six Albion undergraduates dialed in from their campus and three from Calvin attending from Grand Rapids.
The collaboration between the Michigan Colleges Alliance — a group of 14 of Michigan's best private colleges and universities working together to provide opportunities for students in and outside of the classrooms — Google, which donated technology, and Steelcase, which outfitted learning environments for optimal communication, is the first-of-its-kind nationally.
The idea behind the interactive multi-campus class sharing is to maximize limited resources and provide students wider learning opportunities, said Michigan Colleges Alliance President Dr. Bob Bartlett.
"Nothing like this is happening in the country other than right here," Bartlett said recently to students and instructors involved in the pilot. "It's cutting edge. You're a part of something brand new and it's happening right here in Michigan and with Michigan Colleges Alliance."
"We're on to something that is going to have a national scope. I think that's pretty exciting."
Students agreed with Bartlett's assessment.
Nichole Brown, an Albion junior studying math, was part of Collamati's class. She registered for the section specifically to experience and learn the technology. Brown said any initial skepticism ended with the interactive nature and excitement of being part of something new.
"This is opening up opportunity for students to take classes we've never had access to and to be a part of something that's never been done," Nichole said. "Technology has such a wide range of applications in other fields that learning it now will benefit me later."
The pilot was structured around three classes that are unique to the school or typically have lower student registrations. Bartlett said the courses, "Earth, Art and the Environment" offered through Albion, "Visual Sociology" through Calvin, and Collamati's, were chosen to highlight that the program could tackle demanding topics.
Collamati described building a close connection to and between the students despite the distance between the campuses. He and the students had to lean-in and engage each other, developing seminar-style robust discussions. Each class session felt like an event, Collamati said.
"It supports the type of personalized teaching that we value and know is most valuable," Collamati said.
Collamati reflected on the recent lunch at which he physically met two-thirds of his students, saying it didn't feel like their first encounter.
"I knew their personalities just like I would if they had been sitting in front of me the entire semester," he said.
The colleges are studying how to improve the experience while planning to expand the partnership in Fall 2018 to include seven classes. Roman Williams, a Calvin College sociology professor who taught one of the three pilot classes, said the evaluation will help all parties understand the program's strengths and how it can develop.
"We have a hunch that there are two entirely different experiences when you're in class and when you're video-conferenced in," he said. "What are those differences?  How did the student react and how did the professor adapt? I know, for me, the technology forced me to reinvent some of the ways I taught and I think it challenged everyone for the better."
The second edition of the collaboration will focus on more traditional math and science courses to explore how the technology works in those arenas.
Bartlett praised the institutions for being innovative.
"Our presidents are really visionary and wanted to create something different, something exciting for students," he said. "I'm amazed at the degree of collaboration that I've seen in this process. The way work gets done now is what our students are experiencing in the classroom. Everyone is working together to lay the tracks for our future."