Archive for September 2016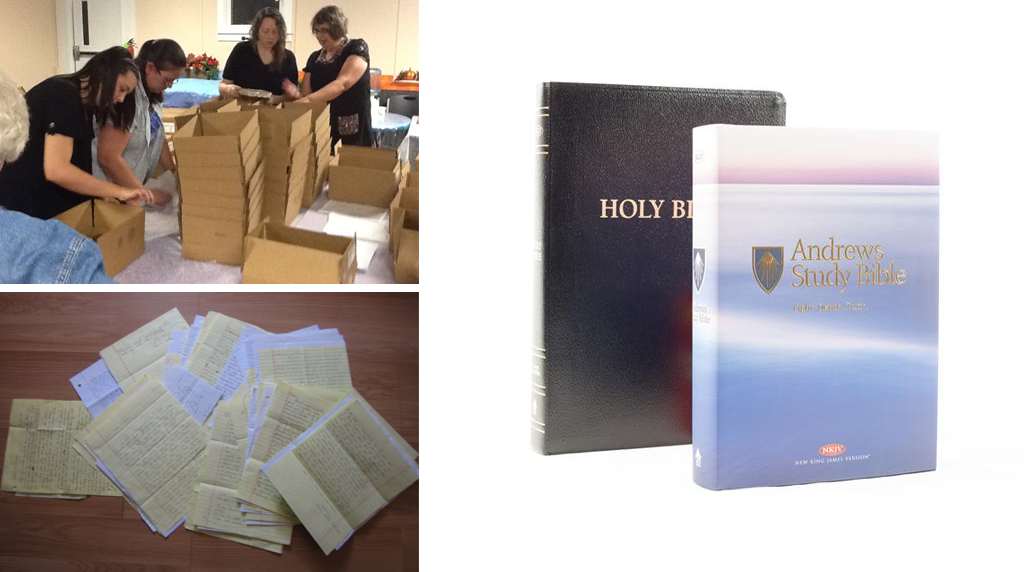 Sometimes, faith leads you off the beaten path.
Such is the case with Andrews University and a group of ministry activists, who have teamed to produce beautiful, leather-bound Bibles designed for prisoners.
Known as the prison ministries of the Andrews Study Bible, the book is designed to be a keepsake for inmates and spread the good news, while accommodating their special needs.
It's cheaper than traditional, high-quality Bibles — $20 compared to $100 — but still impressive enough to become treasured behind bars. Bonded with leather and immaculately produced, the Bibles are themselves are a work of art.
"We believe these Bibles tell the inmate they have value, which matters a lot, as they are mostly shunned by society and forgotten by their families," Judy Mackie, who runs a nonprofit, Binding Broken Hearts, told the Adventist Review.
"We get letter after letter expressing their joy and thankfulness that someone cares."
The partnership began after officials at Andrews University Press — the publishing arm of Andrews University — began noticing Mackie buying their regular, highly acclaimed Bibles in bulk at retail prices, $70-$99 apiece.
After Andrews officials reached out to her, the idea took root for a less-expensive but still comprehensive edition of the Andrews Study Bible, which debuted in 2010 and has quickly become one of the most coveted editions of the good book.
An initial printing of 5,000 copies of the prison volume in 2014 sold out quickly. Ditto for last year's run of 5,000. And ditto again for the 2016 pressing.
"If you could just see the faces of some of the inmates who have received the Andrews Study Bibles, your heart would melt," said Dan Preas, a prison ministry leader in Washington.
Doing good work is a mission for Andrews University, the flagship school of the Seventh-day Adventist Church. Like the Michigan's top 15 independent colleges and universities, the schools stress community over conformity.
Class sizes are small, allowing students to work closely with professors committed to helping them forge their own path.
It's an experience that simply isn't available at traditional universities. And despite what you may have heard, independents are often less expensive and boast higher four-year graduation rates than four-year institutions.
Be bold. Be different. Go independent.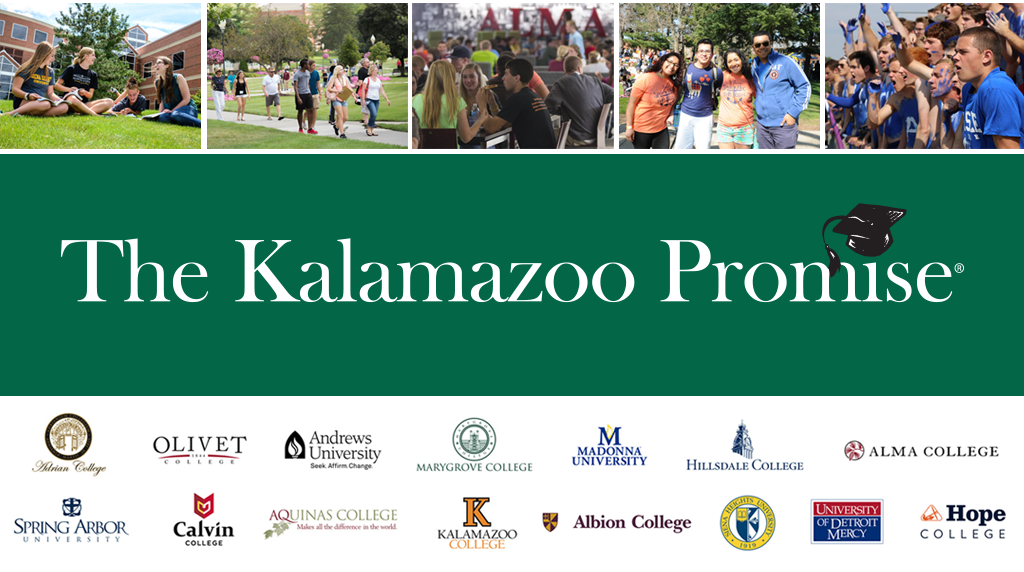 Almost everyone nowadays can cite scary statistics when it comes to the cost of college education.
Nationwide, the average annual tuition at private schools has more than tripled in 30 years jumping to $32,405 this year, according to inflation-adjusted statistics from the College Board.
But the cost of an elite private school education is nothing for students in Kalamazoo public schools.
You read that right.
The cost of Michigan's 15 independent colleges and universities is zero for students who graduated from Kalamazoo Public Schools and attended since kindergarten. Graduates who attended since at least seventh grade will receive 75 percent of their tuition.
The Kalamazoo Promise is a revolutionary program that is changing lives and putting college in reach for 5,000 eligible graduates since it was launched and funded by anonymous donors in 2005.
The schools now send 85 percent of students to college, whose graduates can expect to earn $1 million more over their lifetime than peers whose education stopped at high school.
And what an education they can get, especially at Michigan's independents: Adrian College, Albion College, Alma College, Aquinas College, Calvin College, Hillsdale College, Hope College, Kalamazoo College, Marygrove College, Olivet College, the University of Detroit Mercy, Andrews University, Madonna University, Siena Heights University and Spring Arbor University.
The schools pride themselves on helping students forge their own path. Classes are taught by professors, not teaching assistants, with average class sizes of just 17.5 students.
The independents open doors to a host of careers, from business and engineering to education and nursing, supported by a nurturing network of alumni who have become leaders in their fields.
And the independent colleges look like the world around them. One in 4 students at Michigan private colleges and universities is African American, American Indian, Asian, Hispanic or Latino.
Be bold. Be different. Go independent.