Archive for November 2015
Classroom learning is great. But lessons don't stop outside lecture halls. They're about making the world around you better.
Marygrove College is fusing academics with urban revitalization, transforming the ramshackle home of a Pulitzer Prize winner into a writer's residence and literary center and helping improve a small corner of Detroit.
It's called the Tuxedo Project. And it's pretty cool.
It began when Stephen Henderson, editorial page editor of The Detroit Free Press who won journalism's biggest prize for his columns on the city's bankruptcy, kept driving past his childhood home at 7124 Tuxedo.
Like some 40,000 other homes in Detroit, it was in sorry shape: Stripped of all copper and piping by vandals, ransacked, plundered and left to rot.
"'Wreck' doesn't come close to describing the interior," Henderson wrote
The plan: Save the house and recruit a fellow to live there, help literacy in the neighborhood and teach at Marygrove. This week, the Knight Foundation awarded Marygrove a grant for $150,000 for the effort.
"The Tuxedo Project provides a tangible way to link our discipline, our students, and the larger community in collaborative revitalization," said Darcy L. Brandel, associate professor of English and chair of English and modern languages at Marygrove College.
"We are honored to share what we know about reading, writing, and storytelling in ways the neighborhood residents find most useful. We are very excited to move forward."
Marygrove won the grant over 1,000 applicants and 70 finalists. The college's interim president, James F. Birge, said project well help a part of the Detroit that has yet to benefit from its downtown comeback.
"The area … is not one of the neighborhoods currently attracting investment or experiencing growth," he said. "The residents in this area, like the 5,000 residents in the area just outside our campus gate —some of whom are students at our institution—are looking for local leaders and anchor institutions like ours to do their part in revitalizing the community."
That's because leadership, helping others and commitment to community help define Marygrove and Michigan's 15 independent colleges and universities.
Unlike big state institutions, students at Marygrove and other independents actually know their professors.
Professors pride themselves on working closely with students to help them forge their own path, buck conventional wisdom and find a new way.
It's an experience that simply isn't available at traditional universities. And despite what you may have heard, independents are often less expensive and boast higher four-year graduation rates than four-year institutions.
Be bold. Be different. Go independent.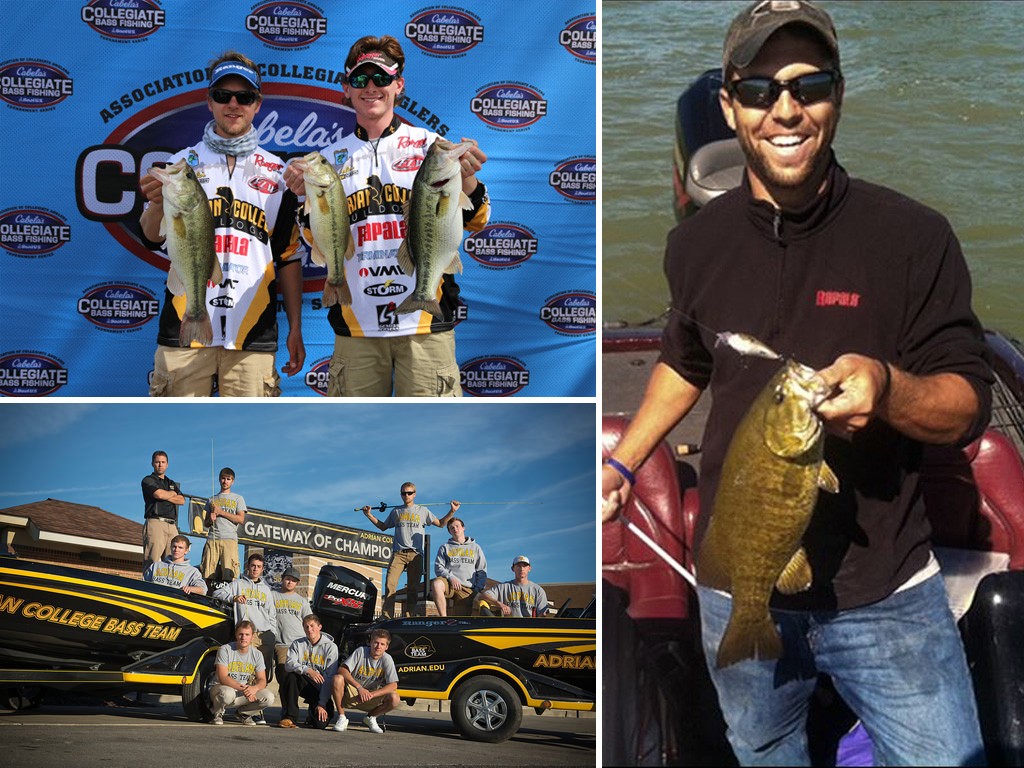 If you're going to do something different, be the best. Do it big. And go all in. Especially when it comes to fishing.
That's the lesson from Adrian College's inaugural season in the surprisingly growing sport of varsity bass fishing.
Yes. You read that right. It's OK to raise an eyebrow. Others did initially too. But no more. That's because independent Adrian College is ranked #1 above huge schools such as Michigan State, Ohio State and Wisconsin in Cabela's College Bass Fishing rankings.
"When we let it be known we would be fielding a team, the reaction of some was, 'Give me a break — bass fishing?' But everyone has changed their tune now," Adrian Bulldogs Athletic Director Mike Duffy told the Toledo Blade.
"It's been a little overwhelming because things have taken a huge turn. I had hoped we could build the program and be real competitive in two or three years, but not right out of the gate."
It may have all the makings of a movie pitch — Rocky Balboa meets David vs. Goliath on a Michigan lake — but success didn't just happen by accident for Adrian.
It was cultivated and planned.
When Duffy decided last year to field a team, no expenses were spared. The school bought the best equipment and trailers, recruited top prospects and scoured the nation for a quality coach, Seth Borton, an Adrian native and Siena Heights graduate who fished in professional tournaments for more than a dozen years.
Varsity bass fishing is quietly becoming a big deal. Nationwide, there are 315 registered programs. Still, Adrian's team drives up to 10 hours for tournament. That doesn't stop team members from getting teased a bit.
"I come off the water a lot more tired and a lot more sore than I ever got playing football and playing basketball," said Dalton Breckel, who won a junior fishing title in Michigan.
"I think everyone on the team has gotten a little bit of a fair share of razzing."
That's OK. Because following your passions and ignoring the naysayers is a specialty of Adrian College and Michigan's top 15 independent colleges and universities.
Along with bass fishing, Adrian offers other niche sports including synchronized skating and equestrian. Because college is about having the opportunity to try new things, discover your bliss and chart your own path.
The schools emphasize community over crowds and a spirit of togetherness and cohesion that just doesn't exist at big state schools.
With low class sizes and award-winning faculty, the schools are proud that students forge lifelong bonds with professors.
Often less expensive than public institutions, the independents boast higher four-year graduation rates for a truly unique and affordable experience.
Be bold. Be different. Go independent.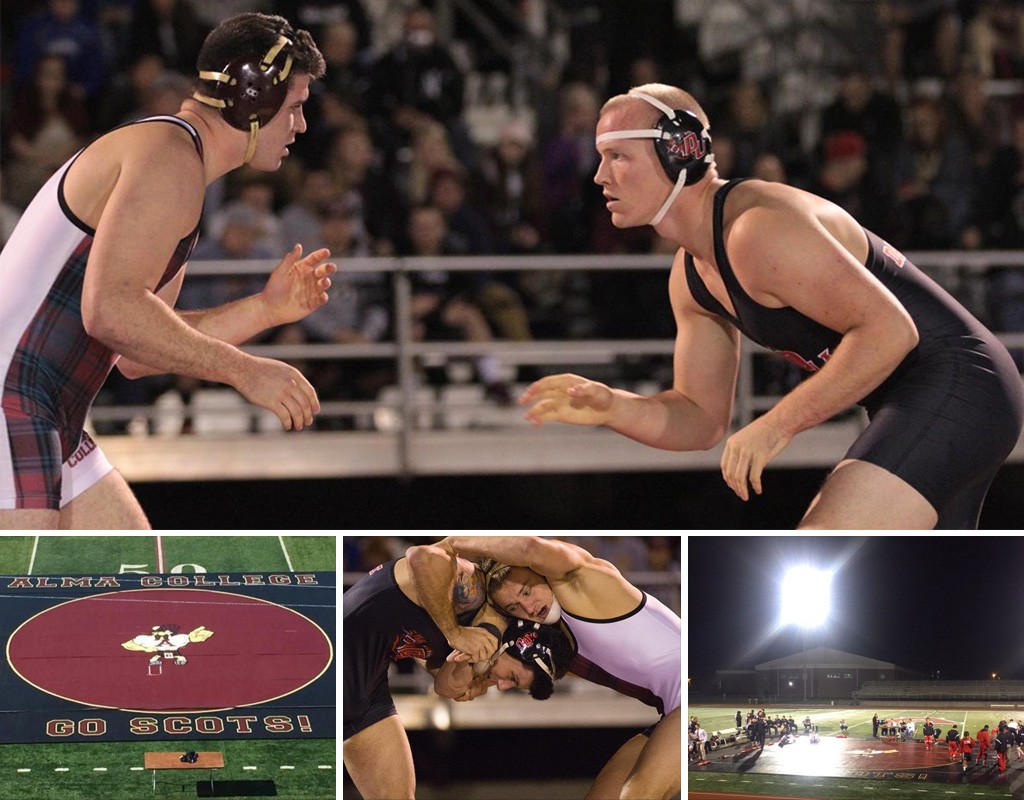 What do you do if it's 70° in November on the opening night of wrestling season? If you're bold, independent thinkers, like the student athletes of the Alma College Scots, you head outside, flick on the lights, fill up the stands and roll out the mat at the 50-yard line of Bahlke Field.
The Alma College Wrestling team dominated the meet 33-9, scoring major decisions in three matches and winning by fall in two in front of a crowd of nearly 500 people.
You can see the box scores and more great photos over on the Alma Scots Athletics website: http://www.goalmascots.com/sports/wrest/2015-16/releases/20151105j0pfa1