Archive for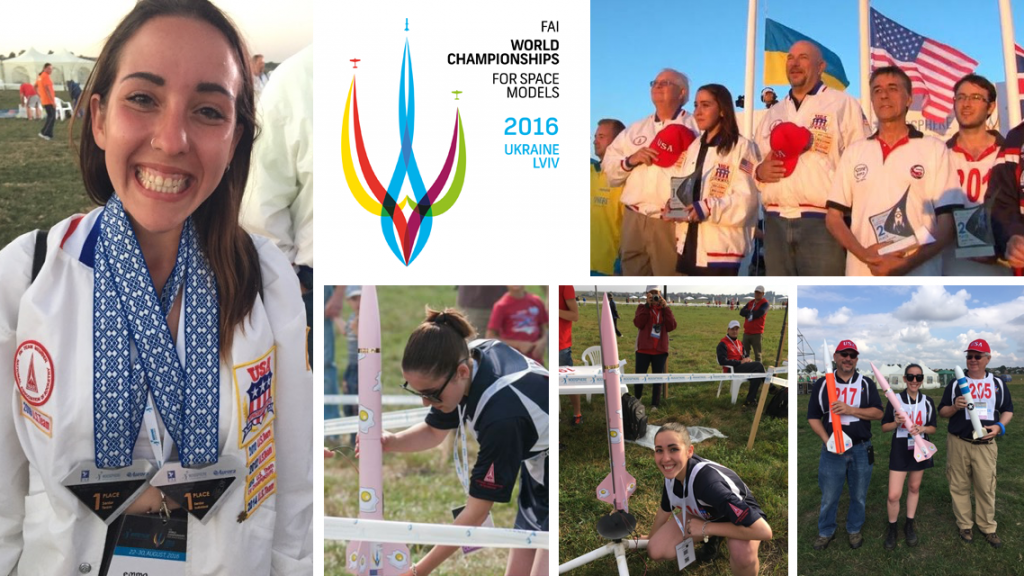 By day, Emma Kristal majors in psychology and biology at Kalamazoo College.
By night, she's a Rocket Queen.
Her super-power: Making awesome, high-powered rockets that consistently blow away the competition at national and international competitions.
Kristal's most recent triumph was winning individual and team gold medals with the USA World Space Modeling team in the Space Modeling Championships in Lviv, Ukraine. Her hobby has taken her to Serbia, Slovakia, Bulgaria, Austria and other countries.
"Most of the competitions are in Eastern Europe because that's where most of the competitors are from other than the U.K. and China," said the junior from Royal Oak, Michigan.
"We're the fiercest competitors on the field, but afterward, we can still sit down and play cards together. I'm making connections with people from all over the world. Sometimes I can scroll through my newsfeed (on Facebook) and not see a single thing in English."
She holds 10 records. One of her rockets is on display at the Smithsonian Air and Space Museum. And she's recognized as one of the best in an event called the S2P Precision Fragile Payload, in which participants launch rockets 300 meters in 60 seconds without cracking an egg inside them.
Not too shabby for someone who attends a school that's known as a liberal arts college and doesn't have a rocketry program. Nor does Kristal plan to make a career out of rocketry.
That's a testament to Kalamazoo College and Michigan's 15 independent colleges and universities. All provide world-class educations. And all help students forge their own paths — even if it ventures into space.
"My dad is an emergency room doctor and when we asked his colleagues where I should attend college, they all said K. Honestly, we thought (Kalamazoo College) put something in the water to make them all rave about it," she told the school.
The independents pride themselves on attracting different students. Ones unafraid of trying new things, venturing outside comfort zones and finding passions that don't necessarily show up on transcripts.
Purposefully different than big state schools, the independents emphasize community over crowds. Classes are taught by award-winning faculty rather than TAs, allowing students to forge tight bonds with professors.
And despite what you may have heard, independents are often less expensive and boast higher four-year graduation rates that big universities.
Be bold. Be different. Go independent.