Archive for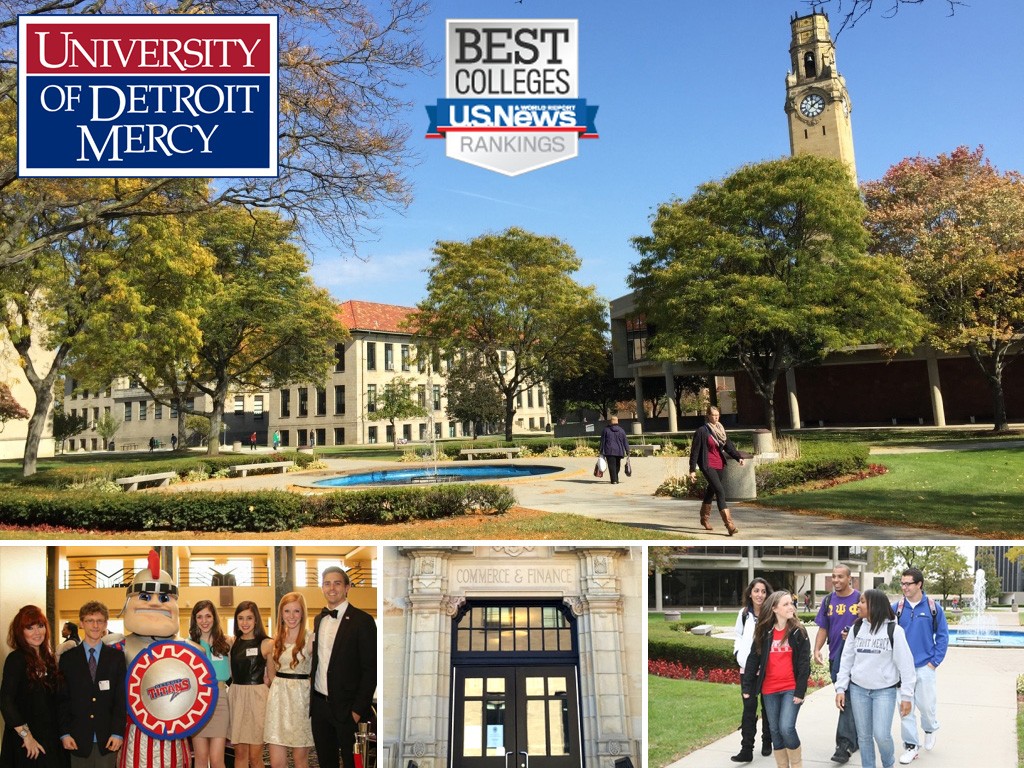 They're two words that don't always go together: Business and compassion.
But they're guiding principles for the University of Detroit Mercy's College of Business Administration, which believes that you don't need to forsake your soul to succeed in business.
The vision was recognized yet again recently, when U.S. News and World Report ranked the College of Business Administration No. 10 nationally in its "Best Colleges" guide.
The Detroit-based university ranked alongside big state schools such as University of Pennsylvania, University of California-Berkeley, Massachusetts Institute of Technology and University of Texas for the honor.
And it's an improvement from last year, when the school was ranked 14th.
"We're delighted to have our undergraduate Management program ranked among the top ten in the country by U.S. News & World Report" said Dr. Joseph G. Eisenhauer, Dean of the College of Business Administration.
"This achievement demonstrates that our commitment to student success, to community service, and to Jesuit and Mercy values is a winning formula that allows us to compete with any business school anywhere in the country."
Eisenhauer said the college's reputation was earned by adhering to three bedrock values: "competence, compassion and conscience."
"Our students not only acquire competence through first-rate technical and evaluative skills, but they also develop their consciences by studying business ethics and practice compassion for others by undertaking service-learning and social outreach," he said.
"This national recognition is significant because it demonstrates that students can receive a world-class business education right here in Detroit."
The college prides itself on close bonds between faculty and students and a network of corporate executives and alumni who mentor students.
That's because the University of Detroit Mercy is guided by another value: Community. One of Michigan's top 15 independent colleges and universities, it prides itself on being different than big state schools.
Their faculty teach classes, rather than relying on grad students, and help students chart their own path.
Often less expensive than public institutions, the independents boast higher four-year graduation rates for a truly unique and affordable experience.
Be bold. Be different. Go independent.