Archive for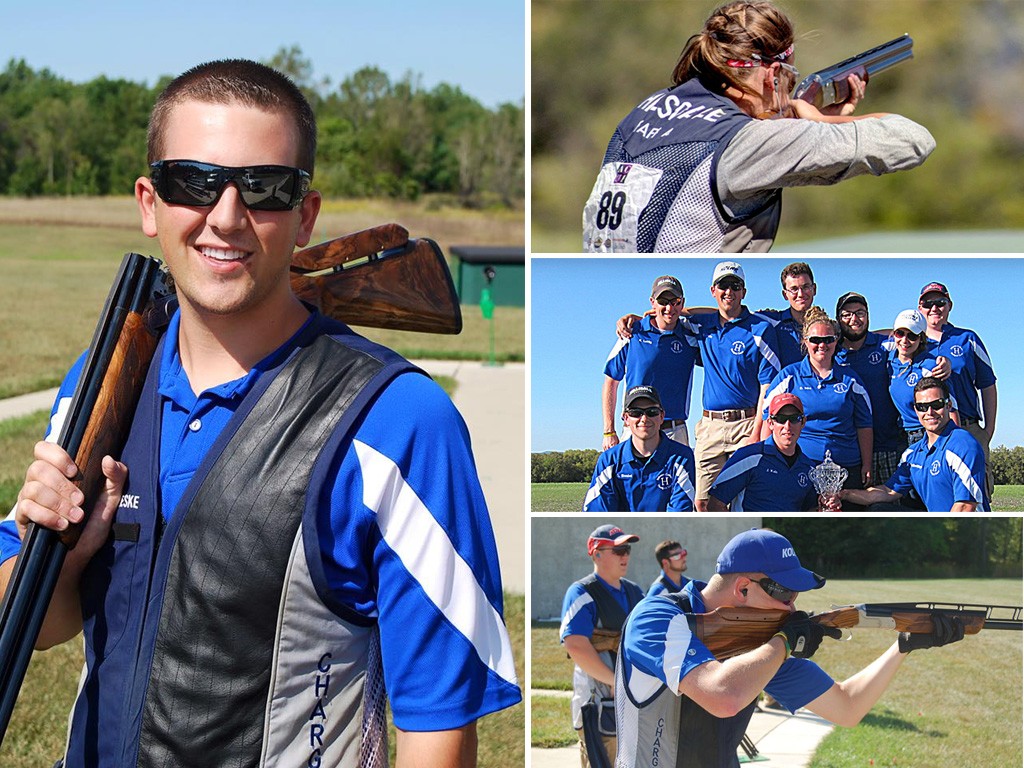 Sure, any college can have a basketball team. But how many have their own shotgun team?
And how many become world-class in just a few years?
Done and done at Hillsdale College, which not only offers gorgeous, 103-acre shooting facilities but has become a force in trap shooting competitions just six years after its team was formed.
National clay targets title winners in 2012 and earlier this year, the Hillsdale team finished second overall in October at the Association of Colleges Unions International Central Midwest Conference Championship. Hillsdale finished near the top in several categories, including trap and skeet shooting.
"Though the Hillsdale College team of 10 shooters represented just 8 percent of the total attendance, we took the podium in every event," said Hillsdale sophomore Drew Lieske, a member of the Hillsdale College shotgun team.
"We have such a talented group of people. It's such a remarkable feat."
For the record, Hillsdale of course has a basketball team. And it's a good one too. But college is about trying new things, discovering passions and achieving excellence.
So when the team formed in 2009, few expenses were spared at the Halter Shooting Sports Education Center. Located five miles from campus, the state-of-the-art facilities features four American trap fields, a five-stand sporting clays field, a small arms range, a skeet field for both American and International skeet and a lodge and education center.
Expansion plans include construction of a 100-meter rifle and 50-meter pistol range, as well as indoor and outdoor archery ranges and an indoor gun range.
And it's more than just a team. Unlike other programs, Hillsdale's features an educational component that includes education seminars on campus, guest lectures from award-winning faculty about American history, economics and the Second Amendment.
The goal: Showing students and others the "vital connection between the founding principles of the nation and their constitutional rights as free people," according to the university.
Is it for everyone? Of course not. But that's what the best college experiences are about: Exposure to new ideas, opening new doors and laying a framework and providing the tools to allow students to chart new paths.
That's a hallmark of Hillsdale and Michigan's top 15 independent colleges and universities.
The schools aren't hostage to the latest fads but are guided instead by passion and principle.
Class sizes are small enough so students not only know their professors, they form lifetime bonds. Professors pride themselves on working closely with students to help them forge their own path, buck conventional wisdom and find a new way.
It's an experience that simply isn't available at traditional universities. And despite what you may have heard, independents are often less expensive and boast higher four-year graduation rates than four-year institutions.
Be bold. Be different. Go independent.