Archive for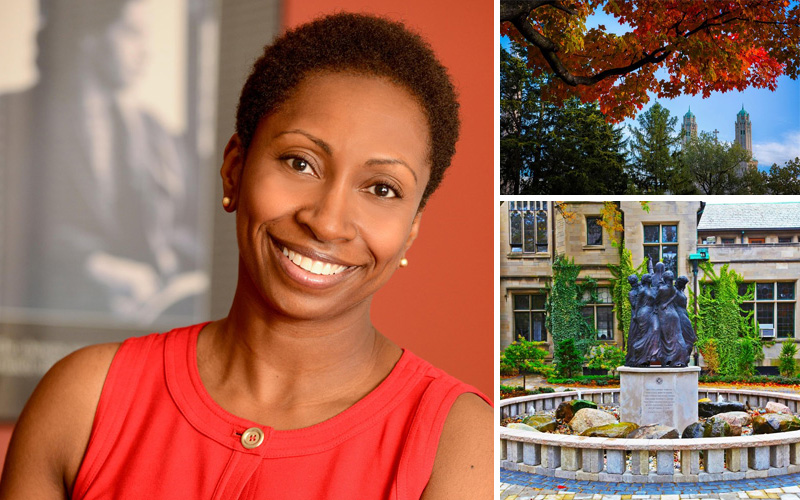 Rita Fields could have given up. Or been a statistic.
Instead, she became an inspiration.
A single mother at 17, she was raised by a schizophrenic violent mother. For a spell she was homeless, literally eating food from a dumpster and sleeping behind a Kroger. Somehow, through prayer and grit, she persevered to complete her GED and pressed forth to provide a better life for her son, Alaric.
Fields knew that life went through college. Most weren't willing to accommodate her.
But Marygrove College in Detroit saw something in Fields, offering her financial aid and other support.
She flourished, earning a double major in psychology and English, winning honors and setting a school record by taking 10 classes in one semester and received in A in each. At her side throughout the incredible journey was Alaric, riding the bus with her and sitting at her side a classes.
"At Marygrove, I felt valued. I was able to connect with people and interact with professors who cared deeply about their students and wanted to support them," Fields says.
"The program was tailored to support the working individual — so the ease of access was tremendously important for me."
Today, she is known as Dr. Fields and is a business professor at another MCA member school – Madonna University.
She'll share her story Thursday at TEDxDetroit, a daylong conference devoted to big ideas in technology, entertainment and design at the Fox Theatre in Detroit.
"Marygrove greatly contributed to the person that I have become. My education not only gave me knowledge, it also largely rebuilt my shattered self-esteem," Fields says.
It's a heart-warming story and there are many more like it at Marygrove and Michigan's top 15 independent colleges and universities.
The schools take pride in finding and nurturing promise. Purposefully small, they prefer community over crowds. Unlike big state schools that pack hundreds into lecture halls, classes are small so faculty can work individually with students.
Like Fields, the path may not always be straight. But it's one that leads to great things.
And despite what you may have heard, independents are often less expensive and boast higher four-year graduation rates than four-year institutions.
Be bold. Be different. Go independent.