Archive for
It's that time of year again, when media outlets work themselves into a tizzy listing the best, weirdest or lamest college mascots.
The lists often begin and end with well-known universities (Hello Duke Blue Devils) and throw in a few curveballs to keep them honest (Pleased to meet you, Scottsdale Community College Fighting Artichokes.)
But it's not just big-name public universities that have fun with their sports and mascots. They're just as beloved at independent colleges and universities as well. Let's meet some Michigan favorites:
Dutch from Hope College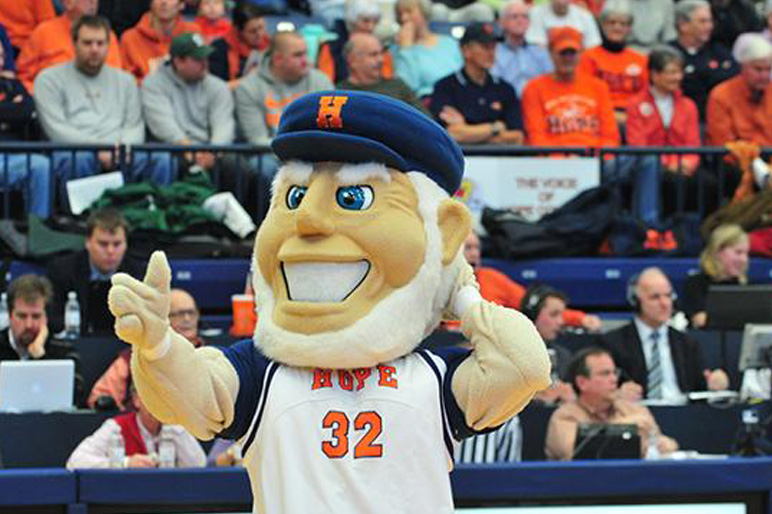 Ruggedly handsome. And what a hat! The mucho macho mascot of Hope College was created during the 2006-07 academic year for the school. Fun fact: His face is loosely modeled after a mailroom employee, Bob Bos. Founded by immigrants from the Netherlands, Hope College became known as the Flying Dutchmen since 1959 when its basketball team took a DC3 to a tournament. The women's teams are known as the Flying Dutch. Of course.
Tommy Titan from the University of Detroit Mercy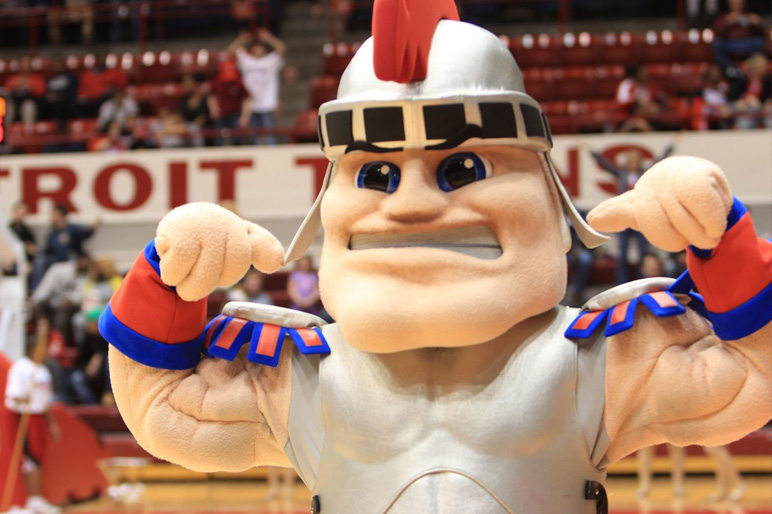 Ever try running 3.1 miles in a warrior helmet and bracelets? It's not easy. But it's nothing for Tommy Titan, the beloved mascot from the University of Detroit Mercy who for 28 years has had a 5K run named in his honor every November. Top that off with all the excitement of representing #DetroitsCollegeTeam, and life is pretty good for Tommy Titan.
Calvin Knight from Calvin University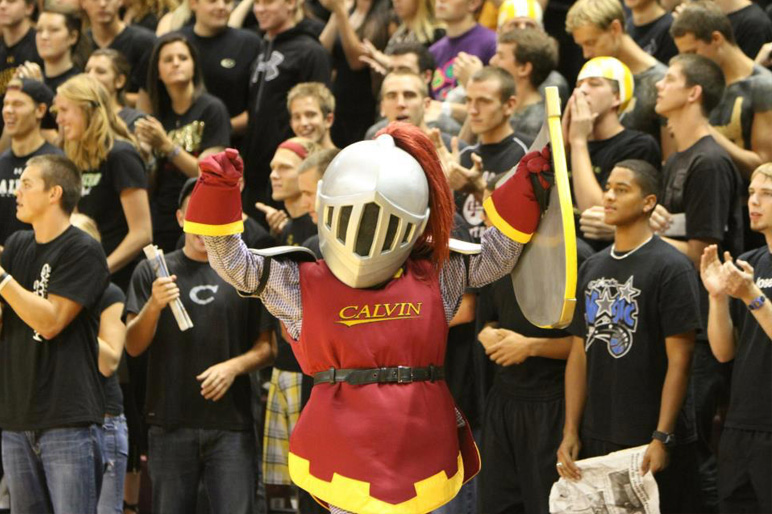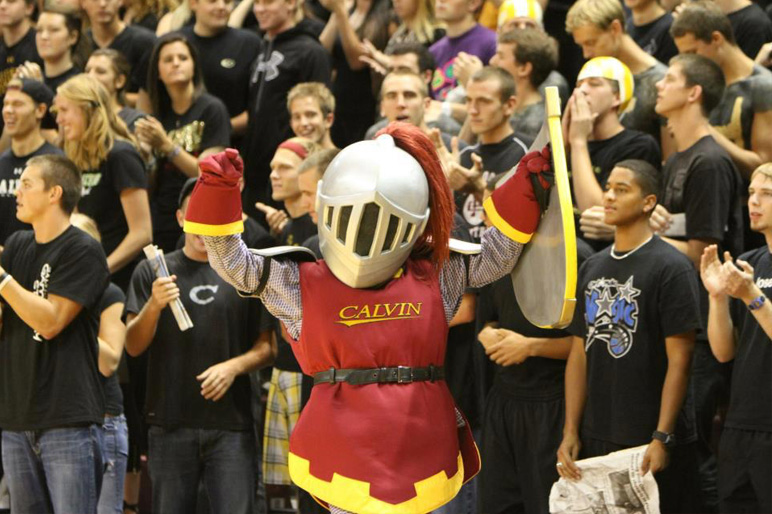 He stands for chivalry, honor and integrity. Sure. That's true now. But he originally stood for misunderstanding. Calvin University's mascot, the Knights, emerged in the late 1920s when a reporter from the Grand Rapids Press heard the school was populated by "Calvinites." Ugh. Bad pun. We know. Like their counterparts at Hope, Calvin students wanted a real mascot and got one after a Facebook campaign began in the mid-2000s. Calvin Knight debuted in February 2009.
Brit the Briton from Albion College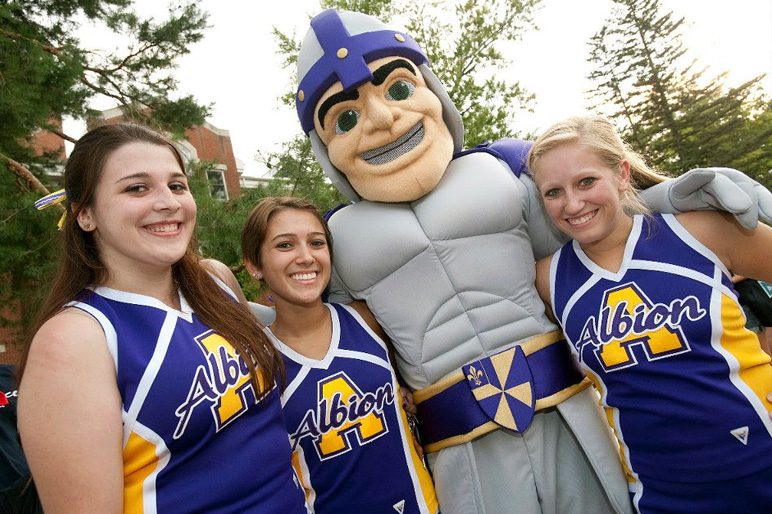 Albion College debuted this rugged fellow in the fall of 2011. The first mascot in 176 years at Albion, he was chosen, because he represents the college's "longstanding tradition of dignity, discovery and professionalism." He also looks smashing. Brit looks like he and Tommy Titan would be a formidable duo at tug o' war.
Scotty from Alma College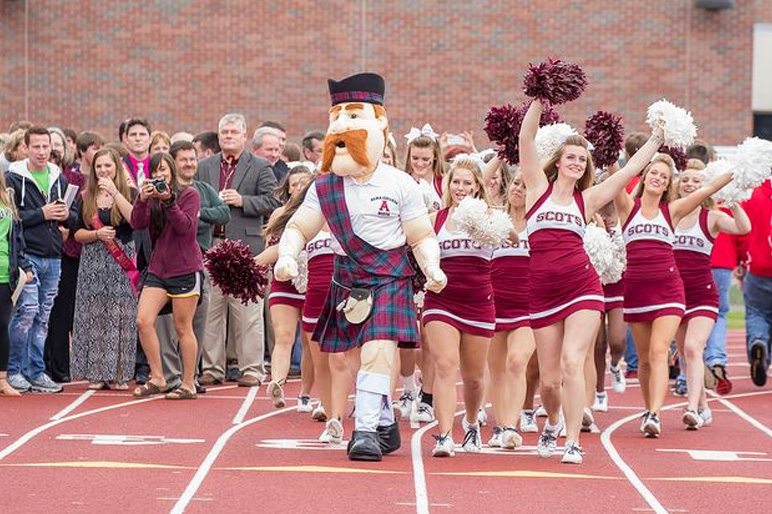 He's got a mustache that would make Yosemite Sam jealous and Scotty from Alma College is a whole lot easier to cheer for than the "Fighting Presbyterians." It sounds like a joke, but that was Alma's mascot until 1931. Hard to believe as it was, but students tired of shouting, "Go Fighting Presbyterians" at football games and the student newspaper launched a three-week contest for a replacement. The winner got $5. Cold hard cash. A few years ago, Scotty got a makeover before homecoming. He's never looked better!
Buzz the Hornet from Kalamazoo College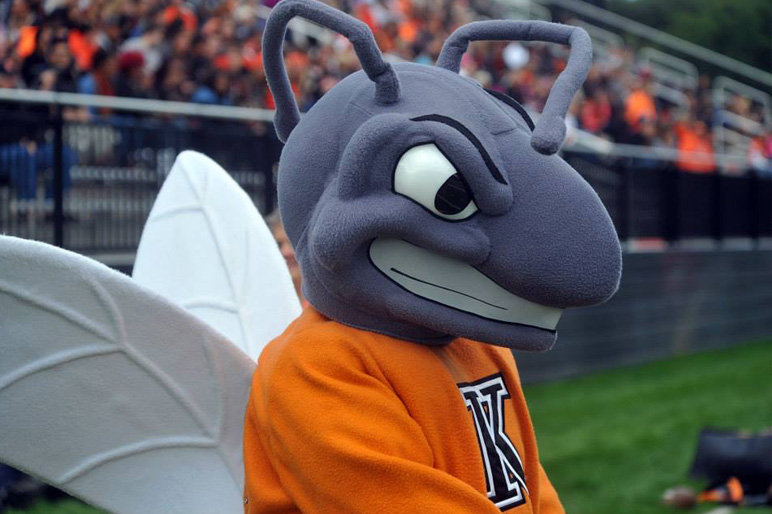 Power of the press! Kalamazoo College's mascot got its name from – you guessed it – a newspaper reporter, this time from the Kalamazoo Gazette who said thought the football team was "buzzing around enthusiastically and stinging the opponents." A mascot was born in 1925. Before then, athletic teams were occasionally called the Orange and Black, or even the Kazooks!
Nelson from Aquinas College


Aquinas College is known as the Saints. Their mascot is Nelson, a Saint Bernard named after the college's fourth president, Paul Nelson.
Charger from Hillsdale College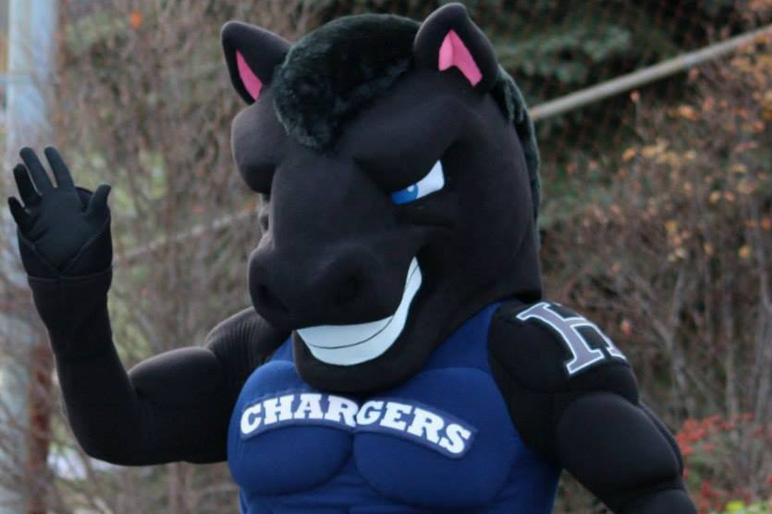 Hillsdale College students got tired of lacking a true mascot about 10 years ago and chose a horse over contenders such as a lightning bolt to represent their nickname, the Chargers.
Bruiser the Bulldog from Adrian College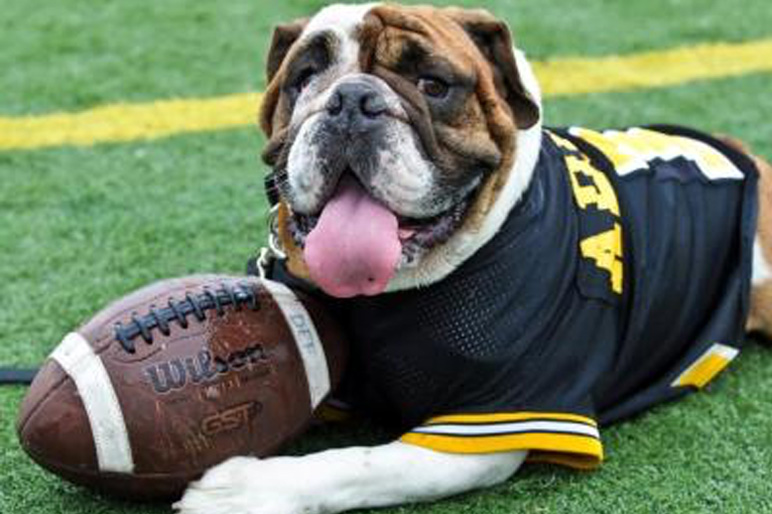 There are 36 colleges across the nation who have a Bulldog as their mascot and 16 of those schools have live mascots. But not many mascots can say they have a mascot. Bruiser the Bulldog can. Adrian College's adorable pup Bruiser soaks up the limelight and tummy rubs at campus events, hockey games and football games. When the big dog on campus needs a break, a giant foam Bruiser mascot costume springs into action.
That's just a start of the differences between big public institutions and Michigan's top 14 independent colleges and universities, where students forge success by following their own path. The colleges are smaller and emphasize community over crowds. Often less expensive than public institutions, the independents boast higher four-year graduation rates and smaller class sizes for a truly unique and affordable experience.
Be bold. Be different. Go independent.