Archive for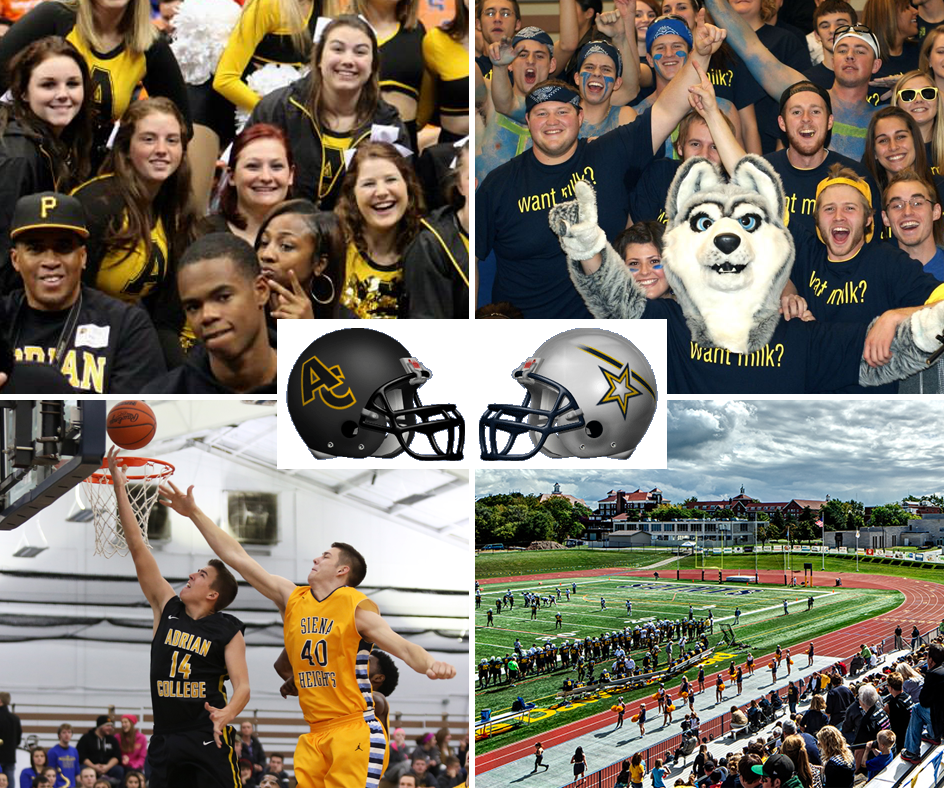 One is Catholic. The other is Methodist. One dominates at basketball. The other has a football legacy rich in championships.
Separated by three miles, Siena Heights University and Adrian College have coexisted in Adrian for nearly 100 years. Tradition, faith and academic excellence run deep at both schools in south-central Michigan. Both are fiercely small and proud, so a long and colorful rivalry was inevitable.
Consider: In 2009, Siena Heights decided it needed a mascot. The school is known as the Saints. But that didn't seem so fierce. So students voted on an alternative and came up with Halo the Husky, in part to thumb their nose at the Bulldogs of Adrian College.
"It's kind of a shot at Adrian College, the bulldogs, because huskies are stronger and faster," the student who submitted the winning suggestion said.
Lo and behold, Adrian got a new mascot the next year. A live bulldog named Bruiser.
Since the 1970s, the two schools have squared off every year in basketball for "The Battle of the Milk Jug." The trophy is exactly what it sounds like — a giant, clunky, hand-painted milk jug featuring a basketball trophy with more than a few dents that the winner keeps for a year.
The Saints have dominated, winning 28 of 36 matchups since 1977, including all games from 1988 to 2002.
Adrian has built its sports tradition on football, forming a team in 1892. Along the way, it's won 16 conference championships, most recently in 2012.
Siena Heights waited a couple years to form a football team. More than 100, in fact. The school fielded its first team in 2012, becoming the first Catholic college in Michigan to offer football scholarships.
Both schools pride themselves on strong academics, small class sizes and molding students. Siena was founded in 1919 by the Adrian Dominican Sisters and became co-ed in 1969. Priding itself as the first wireless campus in Michigan, the university has a world-renowned creative writing program and has satellite campuses in Southfield, Benton Harbor, Monroe, Lansing, Jackson and online.
Adrian was founded by Methodists in 1859. Its campus served as a base for Union soldiers during the Civil War. Its campus is a charming mix of new and old buildings and the school prides itself on strong academics, from accounting and business to mathematics and physics.
Both embody the unique experience offered at Michigan's top 15 independent colleges and universities. The colleges are smaller and emphasize community over crowds. Often less expensive than public institutions, the independents boast higher four-year graduation rates and smaller class sizes for a truly unique and affordable experience.
Be bold. Be different. Go independent.