Blog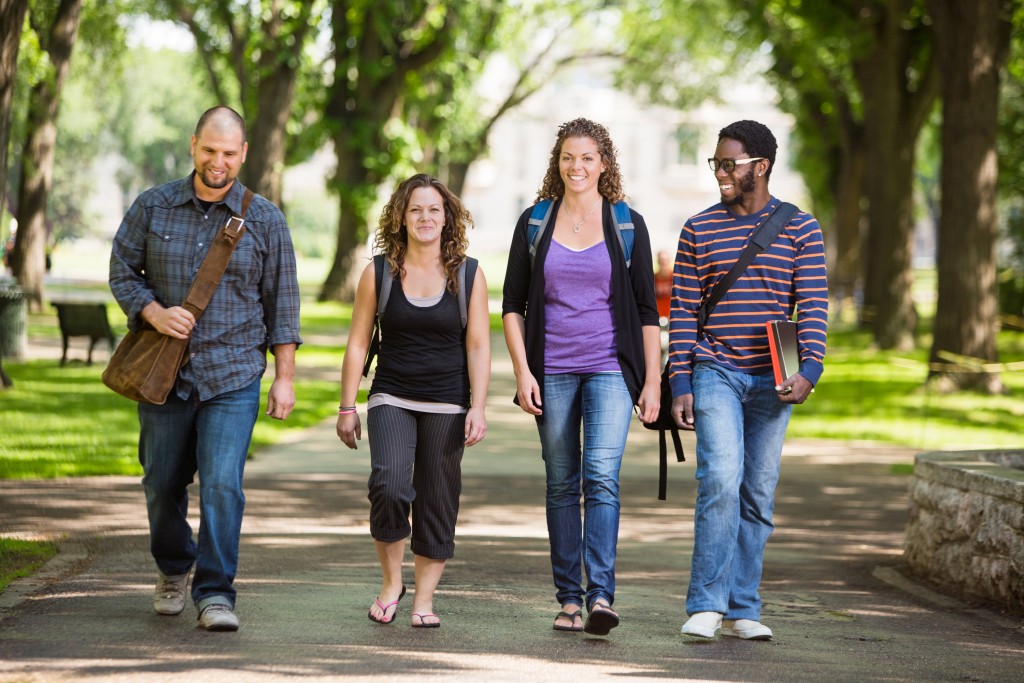 Campus visits are so fun it's easy to forget they're one of the most important parts of the college application process.
Unlike essays and letters of recommendations, the visits are a chance to actually see and feel what life could be like in the next four or five years. 71% of students – that's nearly three in four – said visits are the most trusted source of information about colleges, according to the Chronicle of Higher Education.
Even so, it's easy to get caught up in the excitement and forget that the visits are meant to be fact-finding missions about a hugely important decision. With that in mind, here are five tips to make the most of the visits.
Start online
There's no scratch and sniff yet, but several colleges have virtual tours online. Andrews University's virtual tour gives you a Sim City style bird's eye view. Calvin College has a gorgeous tour on youvisit.com. Same with Aquinas College. While Adrian College, Siena Heights University, University of Detroit Mercy, Marygrove College, Albion College, Olivet College, Alma College, Hope College, Kalamazoo College, Madonna University and a host of others have videos and other resources at ecampustours.com.
Schedule tours
They can get time consuming, so it's best to do so during high school breaks. Sign up for tours and meetings with admissions counselors. The good folks at the Michigan Colleges Alliance also have a great list of campus tours, open houses and events you can find here: http://wearetheindependents.com/events/
Deviate from the tour
Take at least three hours to yourself. Talk to students. Arrange to sit in on some classes. Eat at a dining hall. Look at the dorms. Wander through the quad alone. Go to the college bookstore. Wander off campus. Close your eyes: Is this a fit for you? Is this a place you can see yourself prospering? Does it feel right?
Do your research
Pepper people with questions: Is Wifi available campus-wide? What about network access in dorms? What's the student-teacher ratio in your field of study? How secure is the campus? Read the last several issues of the student newspaper to get a sense of campus issues. Take photos and notes. There's a lot to remember.
Meet with financial aid counselors
Inquire about aid. In most cases, there's a big difference between advertised tuition and what students actually pay.
That's certainly the case at Michigan's 15 independent colleges and universities, which are often less expensive than public institutions. They boast higher four-year graduation and smaller class sizes for a truly unique and affordable experience.
The colleges are located in some of Michigan's most beautiful towns and nurture students who value community over crowds and want to chart their own path
Be bold. Be different. Go independent.