Blog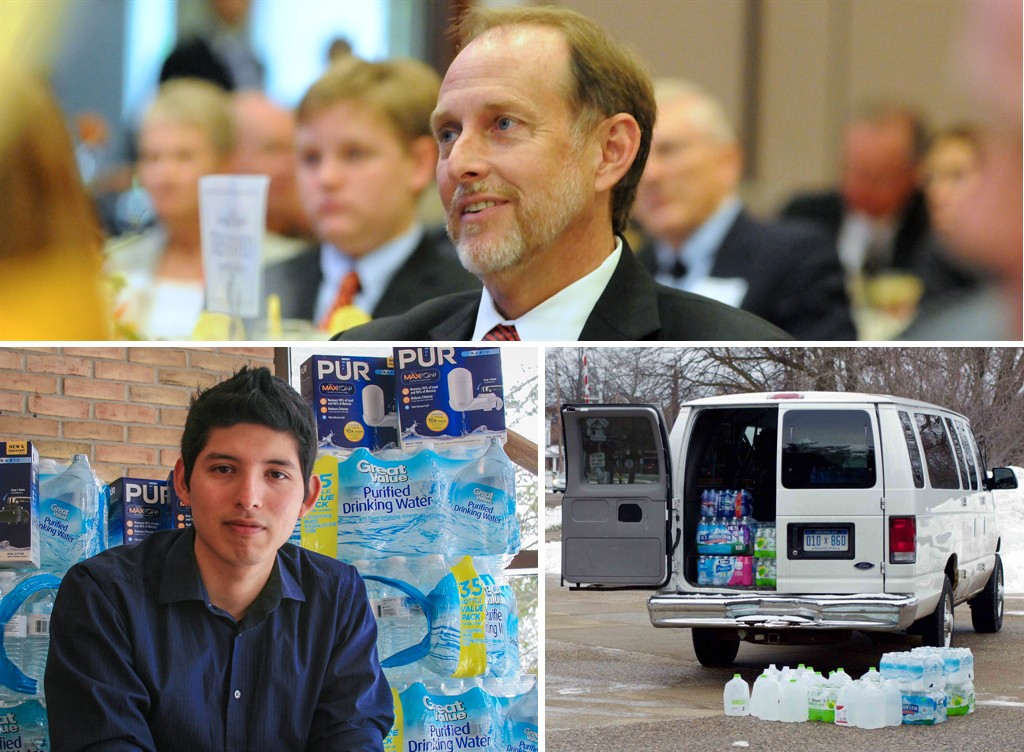 With crisis comes opportunity.
In the past month, the world has turned its sympathies to Flint, Michigan, whose drinking water supply was contaminated with lead. Thousands are sending bottled water to the industrial city, including students from Kalamazoo College and Calvin College.
Charity is wonderful. So are answers and understanding. In a quest for both, Hope College this month convened a public forum to discuss the heart-wrenching issue, bringing together faculty and students to discuss how the causes of the tragedy and ways to prevent another one.
It was led by Hope President John Knapp.
"We've examined problem from many perspectives, every one of those is important and more, to understand the nature of the problem," he told the Holland Sentinel.
"Liberal arts college education is learning to think systemically and critically where problems can't be understood through a single lens."
Lead in drinking water can effect cognition and lead to future problems. Health officials also are investigating whether leaded water contributed to a spike in Legionnaire's Disease that has killed nine people in Flint. Others have complained for years about rashes and other problems since Flint began using the Flint River for drinking water in 2014.
Hope's symposium brought chemistry professors to discuss the science behind water testing, psychology professors to speak on the effects of lead poisoning and sociology professors to pontificate on how it could affect the community for years to come.
It also gave a forum to students with a personal connection to the crisis, such as Flint Township native Katlyn Koegel. Her grandparents live in Flint and she encouraged participants to visit the city.
So did Director of Multicultural Education Vanessa Greene, who has family in Flint.
"Their quest that we understand that they're more than a single story," Green said. "They want us to know that they're bigger than the water crisis."
It's a tough issue and there aren't easy answers. But the forum is a good example of what Hope College and Michigan's private colleges and universities do best: Bring together experts and students with respect and search for answers.
It's a trait that's easier because the colleges pride themselves on not only top faculty but instilling a bond between professors and students.
Community isn't just a buzzword at Michigan's top 15 private colleges and universities. It's a hallmark of what they do. Their faculty teach classes, rather than relying on grad students, and help students chart their own path.
Often less expensive than public institutions, the independents boast higher four-year graduation rates for a truly unique and affordable experience.
Be bold. Be different. Go independent.