Blog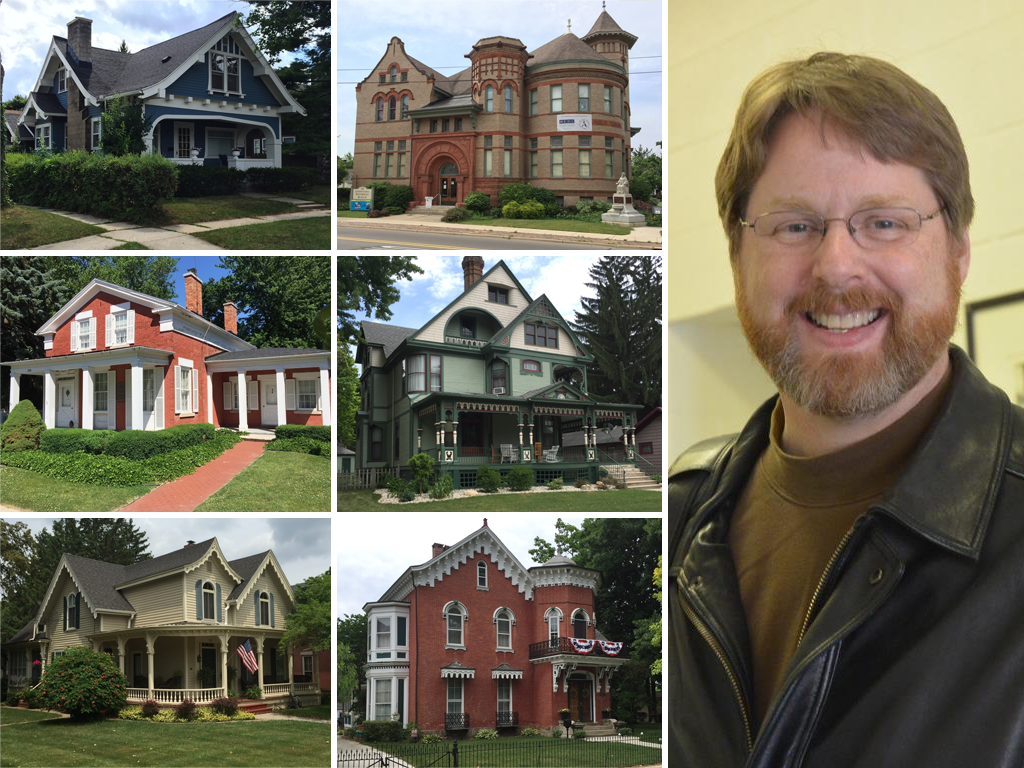 Passion isn't just a vogue buzzword at Siena Heights University and Michigan's top 15 independent colleges and universities.
It's a way of life, infusing everything from cafeteria menus that don't taste like dorm food to professors whose love of their fields is absolutely contagious.
So when Siena Heights broke for summer, art history professor Peter Barr didn't hit the beach. He hit his backyard, walking the streets of Adrian and cataloguing its rich architectural history for a website, adrianarchitecture.org, that offers "walking tours" of its downtown.
A quintessential small Midwestern college town, Adrian offers a periscope through a century of style. Homes built from the 1850s to 1960s are lovingly preserved and showcase more than a dozen architectural styles, from Greek revival to Colonial revival.
"It's compact, remarkably well preserved and wonderfully serene, away from the hubbub," Barr told told The Adrian Daily Telegram.
His website offers incredibly rich descriptions of all architectural styles and city history, along with photos, essays and other information about dozens of houses. Even for those with only a passing interest in architecture, it's easy to lose track of time perusing the site.
"If you want information on a building, you have to come to archives and look in four, five places for all the information," Jan Richardi, archivist at the Lenawee County Historical Society Museum, told The Telegram.
"Peter's information is so comprehensive."
Barr got interested in the town's history after beginning to teach at Siena Heights 19 years ago. It's since become a passion — and of course he's involved his students who helped him research the homes and neighborhoods.
Such close collaboration is a hallmark of Siena Heights and Michigan's other top 15 independent colleges and universities. Students don't merely sit in lecture halls. They work closely with award-winning faculty, who help students find their own passion and chart their own path.
It's a sense of community and cohesion that simply isn't available at big state schools.
And despite what you may have heard, independents are often less expensive and boast higher four-year graduation rates that big universities.
Be bold. Be different. Go independent.