Blog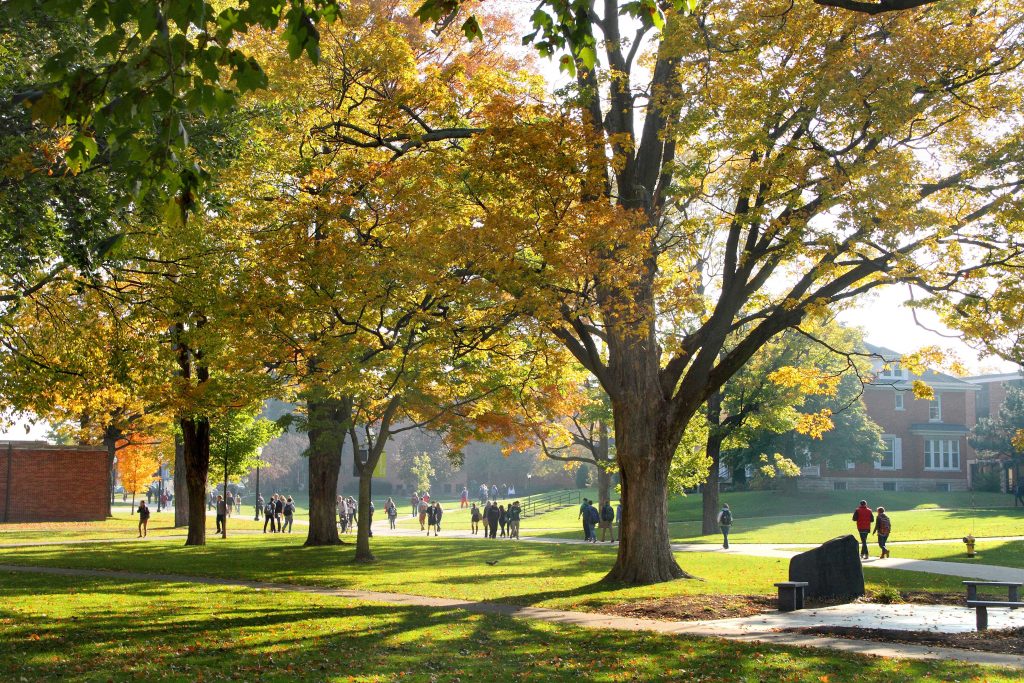 Colleges offer open houses and campus tours all year long. But summer can be a great, low stress time to schedule a campus roadtrip. Nothing beats getting your feet on the ground to decide if a college is the right fit for you, so don't wait to schedule one (or three). Absorb the tours but wander off the beaten path. Talk to students in the bookstore. Go to the campus coffee shop.
Is this a place you can picture yourself? So much of campus tours are about feel but it can be an overwhelming process. There's a lot to absorb. Take lots of notes and snapshots to refresh your memory in a few months.
If you need a kick starter on things to ask, here are some questions to pose to yourself and your tour guide:
College and Campus
Is the size and location of the campus appealing to you?
Is the character of the campus appealing to you?
Do the programs and majors offered fit your potential career interests?
What type of orientation introduces a new student to campus life?
Are there stimulating social and intellectual opportunities — lectures, debates, concerts? Are they well attended by faculty and students?
Where do most students live — on or off campus?
What percentage of students return the following year?
What is the graduation rate after 4 years? 6 years?
Teaching and Advising
What is the average class size?
Who teaches first-year classes — professors or teaching assistants?
How much exposure to top faculty will students have in their first two years?
How extensively does the college rely on part-time or adjunct faculty?
Are faculty members available to talk to first-year students about their academic disciplines and provide career guidance?
What kind of email availability and office hours do professors offer?
How many students are assigned to an academic advisor? Will the advisor be a professor?
Is good teaching valued and used as a criterion for tenure and promotion?
Does teaching include more than lecturing? Are students encouraged to work together, to discuss topics in class, to do self-directed independent projects?
Can students work with a faculty member doing academic or scientific research while they are undergraduates?
Do students participate in a senior seminar or design a senior project to demonstrate mastery of their major field of study?
How is technology used in teaching and learning?
Support Services
Does the college have a program to identify students having academic or personal issues, and programs to help them?
Are tutors, skill centers, writing assistance, counselors provided?
What kind of tools, resources and training does the library provide?
What kind of technology (Wi-Fi, laptops, computer labs, etc.) is available?
Beyond the Classroom
What happens after class and on weekends?
Do students take advantage of athletic, cultural, religious or other campus events?
What kind of off-campus or study abroad programs does the college offer? What percentage of students participate?
What internship or career exploration opportunities are available?
What kinds of student organizations are on campus?
Values
How does the college demonstrate a commitment to diversity?
What opportunities are there for community service and/or religious activities?
How do students treat each other?
Careers
What services does the career development office provide?
What kind of careers do alumni have?
Do alumni help identify opportunities for recent grads?
What kinds of networking opportunities exist for alumni?
As you map your college roadtrip, include a few of Michigan's top 14 private colleges and universities on your list. The colleges are purposefully smaller and emphasize community over crowds. Often comparable in cost to Michigan's public institutions, the independents boast higher four-year graduation rates, outstanding faculty who help students forge their own paths, and smaller class sizes for a truly unique and affordable experience.
Be bold. Be different. Go independent.