Blog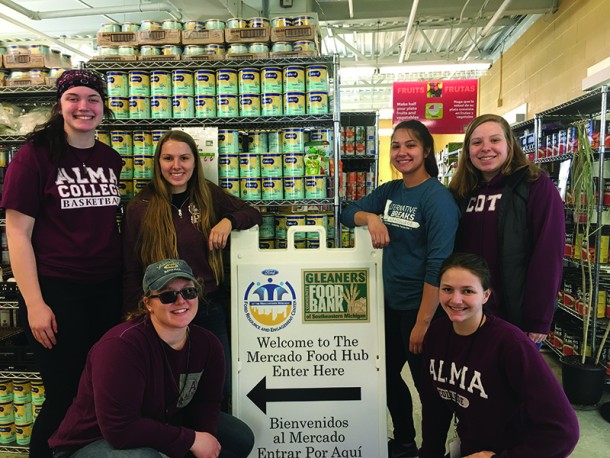 Students learn about the impact of genocide, interact with special needs youth, remove invasive shrubs and participate in wildlife rehabilitation during Alma College's Alternative Fall Break.
Alma College's mission is to prepare graduates who think critically, serve generously, lead purposefully and live responsibly as stewards of the world they bequeath to future generations.  Students of Alma College strive to take this mission statement and transform it into a way of living. One example of these efforts is the nearly 200 students who participate in the Alma College Alternative Break Program.
This program began in 2003 as a single service trip with 20 participants. Students now participate in 10 or more volunteer opportunities throughout the course of the academic year.
Alma College had the third highest percentage of alternative breakers last year according to the Break Away national survey. A total of 193 schools responded to this survey hosted by the national organization supporting the development of alternative break experiences.
Alternative Fall Breaks offer several one- or two-day trips across the State of Michigan. Meanwhile, the holiday and spring service options allow students to serve throughout the nation for an entire week. More information on fall service and upcoming trip options can be found at https://www.alma.edu/academics/experiential-learning/leadership-programs/alternative-breaks.php.
"I went on my first Alternative Break in the spring of 2017. The destination was Mammoth Caves National Park and the experience was wonderful," says program student co-leader Erin Goggins of Hastings. "Learning about the environment, making new friends and serving others have made this program extremely important to me."
"Helping others become active citizens in the community is something else that I find especially great about organizing these trips," says Goggins. "I am thankful that Alma College has provided me with the opportunity to do this."