Blog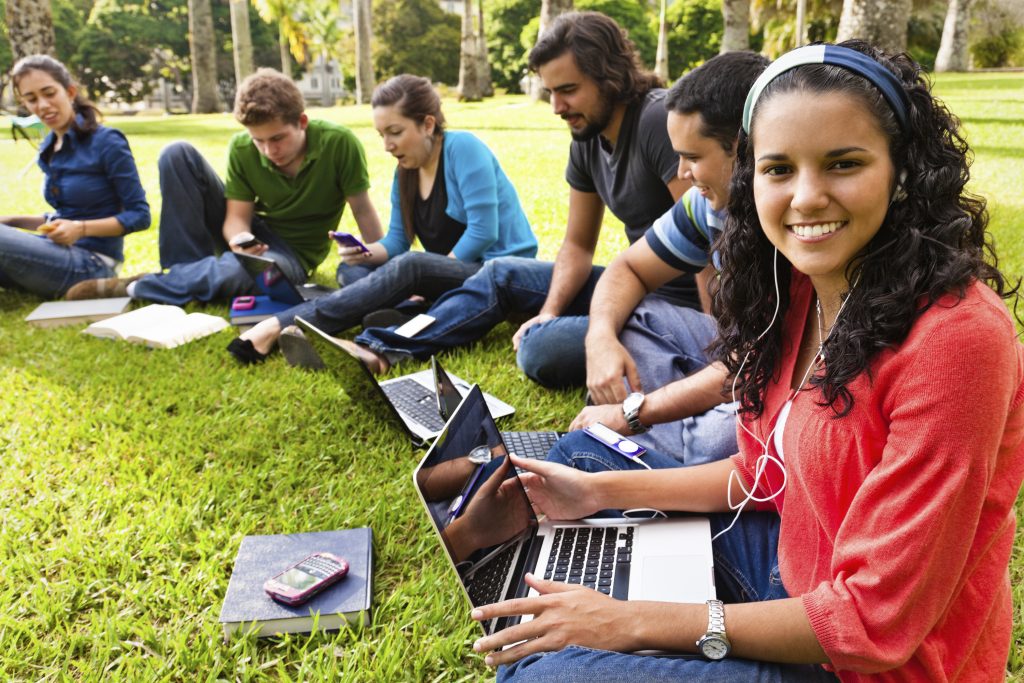 We've said it before.  The best way to choose your own path is to visit a college campus… or three.  Breathe the air.  Wander the student center.  Sit in on a lecture.  Chat up a few professors.  Grab a meal in the dining hall.  Stroll through the quad.
But the college search doesn't usually start with a visit to campus.  You might begin by looking at websites or admissions booklets, or attending a college fair to learn more.  Pixels and pages are a start, but nothing beats talking to a person, and college fairs can be time consuming to attend.  Now, there's a solution!
Enter the Virtual College Fair.  It's never been easier to connect with a college admissions office and get your big questions answered.
The Virtual College Fair offers free access to video recordings and live streams from Michigan's top private colleges and universities.  Watch the recordings, pick your favorites (or pick them all!), and then register – individually or with your family – to attend a live and interactive web-based Q&A session with admissions and other college representatives.  Learn more here.
Like what you hear?  Reach out to the college to continue the conversation and maybe even schedule a visit!
Upcoming Live Q&A Sessions
December 4, 2018 at 7 PM:  Alma College
December 4, 2018 at 8 PM:  Aquinas College
December 5 , 2018 at 7 PM:  Madonna University 
December 6, 2018 at 7 PM:  University of Detroit Mercy 
December 6, 2018 at 8 PM:  Calvin College
December 11, 2018 at 7 PM:  Albion College 
December 12, 2018 at 7 PM:  Spring Arbor University
December 13, 2018 at 7 PM:  Hillsdale College