Blog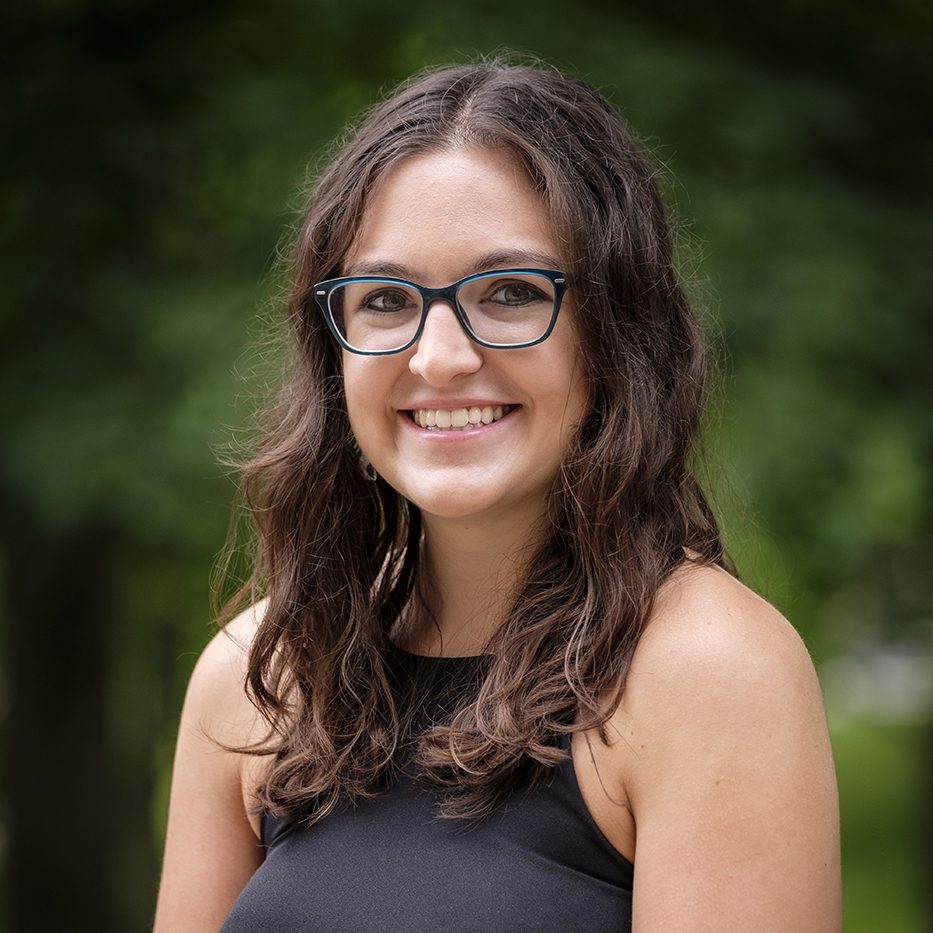 Originally posted at https://www.kzoo.edu/news/what-to-bring-to-campus-2021/
Written by Andy Brown.
Incoming Kalamazoo College students have several great sources for information on what to bring to campus this fall including Residential Living's online guidance and advice from recent alumni such as Lezlie Lull '20.
Lull, an admission counselor at K, lived on campus for two years including one as a resident assistant in Crissey Hall. Now, she has conversations with prospective students that include her advice for residence hall life.
"Some students come in very worried about having never shared a room before," Lull said. "I make sure that they're aware of knowing how we match roommates and their ability to contact a roommate in advance."
After easing those concerns, and given her first-hand experience, Lull suggests considering what not to bring, communicating early and often with roommates, and including a few personal items that can make your room feel more like home and smooth your transition on move-in day, September 8.
What not to bring
Lull said what not to bring to campus is just as important as what to bring. Residential Living has a list of prohibited items. Plus, the idea that less is more can save space in close quarters.
"More often than not, I had too much in my room my first year," she said. "I often thought, 'Why do I have all of this?'"
A convenience item such as a microwave might seem like a good idea, she said, yet each hall lounge has one that's immediately available, so it might not be a critical item. Rethink bringing anything that might just take up space or anything you can buy later in Kalamazoo. Residential Life doesn't keep floor-plan measurements for specific rooms. However, students may look at pictures of residence hall rooms in K's virtual tour to estimate their potential floor space and where space might be tight.
The one exception to the less-is-more idea might be cold-weather clothing.
"One thing for some—for out-of-state students especially—would be the importance of bringing sweaters and winter coats," Lull said. "When the first cold weather comes in October, many are stuck with only a pair of jeans and flip flops."
Communication is key
Even someone who is shy will benefit from reaching out to their assigned roommate before arriving on campus. K students living on campus this fall should already have received their room assignment with their roommate's name and kzoo.edu email address. Sometimes the benefit is ensuring you don't bring more than one of the same item. Other times, it helps set agreements between roommates as they get to know each other's personal routines.
"My first roommate and I weren't the best of friends, but we got along in the necessary areas," Lull said. "I think the issues we had were all a lack of communication, whether that was in the moving process or later on. I think it's a lot easier if you can talk to them in advance, so you don't show up with two coffeemakers, two refrigerators or multiple items of everything in the room."
Home sweet home
When packing, think about bringing a couple personal items you can set up out of the way to help your space feel a little more like home.
"A lot of our decorations were things we could sit on our desk or put on the walls with sticky tape," Lull said. "I also had window stickers we could put up. Other than that, we didn't necessarily have a ton of stuff. I had string lights to hang pictures from home. My mom made me a pillow that had a picture of me and my dog on it. We also got rugs for the tile floor."
The week ahead
After you're settled, the adventure of orientation begins. A schedule for orientation is available at the first-year experience website, and Lull suggests participating as much as possible.
"I think orientation is a really good time to meet a lot of people," she said. "Some people don't take advantage of that. Some think, 'Well, I'm really tired at 8 a.m. They're not going to know if I don't show up.' But how many people are you not meeting because you weren't there? I think students should be open minded and ready to meet and do everything. Buy coffee if you need to wake up, dress in layers if it's cool in the morning, and take a water bottle with you in case it gets hot."
It also helps that Michigan's top 14 independent colleges and universities set themselves apart from bigger public institutions by encouraging students to forge success by following their own path. The colleges are smaller and emphasize community over crowds. Often less expensive than public institutions, the independents boast higher four-year graduation rates and smaller class sizes for a truly unique and affordable experience.
Be bold. Be different. Go independent.