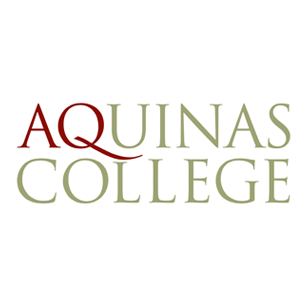 aquinas.edu
616-632-8900
Visit College
Apply
Undergraduate Students:  1,317
Average Class Size: 16
Student-Faculty Ratio: 11:1
Students Receiving Aid: 100%
Average GPA: 3.5
Average ACT: 23
Aquinas College
Aquinas College is a traditional 4-year private Catholic liberal arts institution located just two miles from downtown Grand Rapids on a 117-acre parcel of wooded property.
An inclusive, educational community rooted in the Catholic and Dominican tradition, Aquinas College provides a liberal arts education with a global perspective. The college emphasizes career preparation focused on leadership and service to others and fosters a commitment to lifelong learning dedicated to the pursuit of truth and the common good.
Aquinas offers more than 60 majors and 18 degrees. Eighty-percent of our students are traditional-age undergraduate students, 10% are undergraduates over 25 years of age, and another 10% are graduate students completing one of our three Master's degree programs.
More on Aquinas College on the independent blog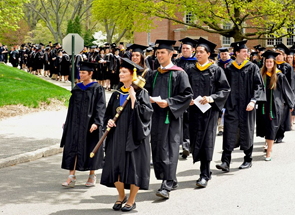 Aquinas College offers 61 academic majors including Business, Teacher Education and Psychology.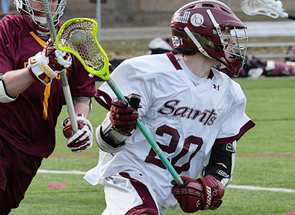 The AQ Saints compete in NAIA Division III, WHAC Conference and 48% of students participate in Sports Activities and Intermurals.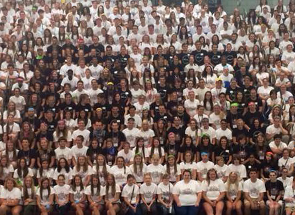 Students participate in more than 40 clubs and orgs on campus.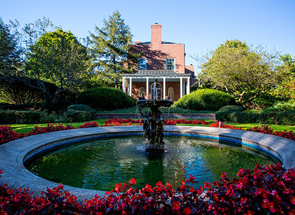 Residing on 117 wooded acres, the Aquinas College campus blends early twentieth-century architecture with modern-day structures. The campus is home to over 107 species of trees and shrubs, winding woodland paths and inviting creeks and ponds.